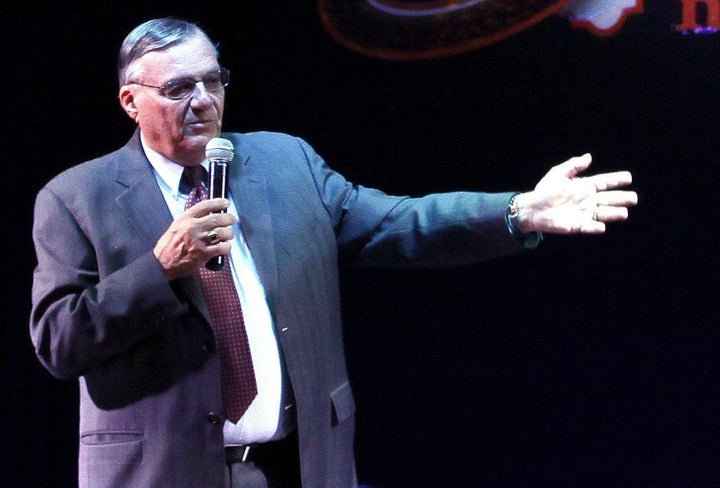 "America's Toughest Sheriff," Joe Arpaio of Arizona's Maricopa County, set up a reality TV-style contest for the holidays this year, encouraging prison inmates to take part in a Christmas caroling competition. The winner netted a "real" Christmas dinner.
The Maricopa County Sheriff's Office told The Phoenix New Times about Arpaio's "move likely to make Ebenezer Scrooge smile":
The MCSO says about 50 pre-trial inmates, with alleged crimes ranging from DUI to murder, signed up to compete to win a "real" Christmas dinner, complete with off-the-bone turkey, real mashed potatoes, and Christmas cookies -- a treat not usually served in Joe's "tough but humane" jails.
The MCSO says the prize is a clear step up from the regular prison fare, which "vaguely resembles an average Christmas meal." Ten finalists took part in the "American Idol-eque" finale, performing in front of "three judges, including Arpaio, Santa, and Elfis, the singing detention officer," The New Times reports.
Talking Points Memo relays the results:
Jeff Sprong of the Maricopa County Sheriff's Office Media Relations Unit informs us that contestant #1, Jodi Arias, won the contest. Arias, who was the subject of a "48 Hours" documentary, is currently awaiting trial for the alleged murder of her boyfriend. More here.
Popular in the Community