"We have the evidence, nobody will talk about it, nobody will look at it, and anytime you want to come down or anybody we'll be glad to show you the evidence," said Arpaio, who announced his Senate run this week.
It's hardly the first time the former sheriff ― who was last year convicted of misdemeanor criminal contempt of court for defying an order to stop racially profiling Latinos ― has claimed Obama's birth certificate is fake. He was one of the loudest voices in the birther movement, which suggests that the country's first black president was not born in the U.S., and sent a deputy to Hawaii in 2012 to investigate.
The birther hoax first came to light during Obama's 2008 presidential campaign, but was revived in 2011 when conservative public figures, including Trump, talked about it. Obama had already released a short-form birth certificate in 2008, but the scrutiny led him to in April 2011 release a long-form version. Nevertheless, Trump and Arpaio continued to loudly express doubts about its authenticity.
"I was the one that got him to put up his birth certificate," Trump said while campaigning in September 2016. "I'm very proud of it."
Trump and Arpaio, united by birtherism and their shared hard-line immigration views, solidified their camaraderie in August, when the former sheriff received Trump's first presidential pardon.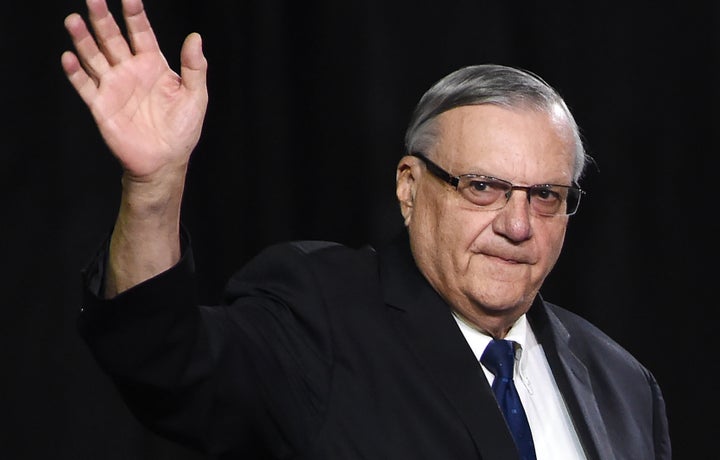 REAL LIFE. REAL NEWS. REAL VOICES.
Help us tell more of the stories that matter from voices that too often remain unheard.