 Maricopa County, Arizona, Sheriff Joe Arpaio has planned a particularly economical meal for the roughly 7,500 to 10,000 inmates in his jail system this Thanksgiving.
The meal comes in at a cost of just 56 cents per inmate, and its main entrée will be 24-cent vegetarian turkey soy casserole. Arpaio tweeted the Thanksgiving menu Wednesday morning.
"Hope the inmates give thanks for this special meal being served in the jails tomorrow," Arpaio's tweet said.
The official Maricopa County Sheriff's Office website features a bio of Arpaio that touts his accomplishments in providing inmates with "the cheapest meals in the U.S." by feeding inmates "only twice daily, to cut the labor costs of meal delivery." Arpaio has "even stopped serving them salt and pepper" to save taxpayer money, according to the bio.
The average meal for an inmate in a Maricopa County jail costs between 15 and 40 cents, according to the Maricopa County Sheriff's Office website.
In September, Arpaio implemented a vegetarian diet for inmates in an effort to save $100,000 on food costs for prisoners. He also announced in March a plan to charge inmates $1 for their meals, according to ABC15.
"Everybody else has to pay for their food, why should [inmates] get freebies?" Arpaio said in an ABC15 news video.
Last Thanksgiving, the controversial sheriff complained about the cost of providing a Thanksgiving meal to each inmate in a press release, calling the "whopping 68 cents" paid for every meal an "astronomical increase" from the cost of previous Thanksgiving dinners.
A 2012 East Oregonian article about a Thanksgiving dinner for inmates that cost 98 cents per prisoner quoted an assistant prison superintendent, who noted that treating inmates with a sense of humanity at the holidays helps prepare them for life after prison and may reduce recidivism rates. "We don't want to release angry inmates," the assistant noted. The Oregon meal included 634 pounds of sliced turkey breast, cranberry sauce and gravy.
In a Veteran's Day press release earlier this month, Arpaio announced another questionable jailhouse initiative called "Patriotic Jails," which introduced an exclusively "bread and water" diet for 30-day periods of time as punishment for allegedly unpatriotic acts.
"Any defacement or vandalism of the flags by inmates comes with the penalty of bread and water. Ten inmates are currently on bread and water for this infraction," Arpaio said in the press release.
Check out the sheriff's tweet and the full menu for Thursday's meal below:
Before You Go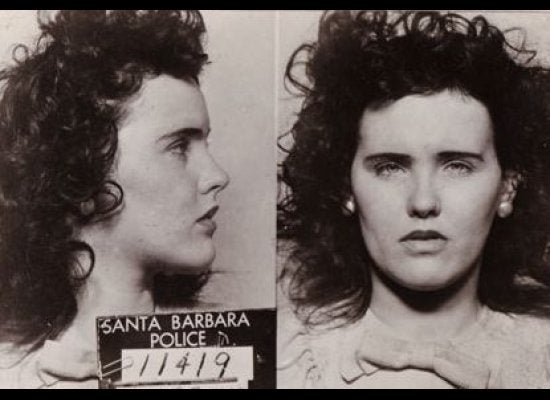 10 Major Crimes That Shocked the Nation (SLIDESHOW)
Popular in the Community