CLEVELAND ― Arizona Sheriff Joe Arpaio made an unscheduled appearance at the Republican National Convention on Thursday night, assuring delegates that GOP nominee Donald Trump would solve America's immigration problems with a giant wall on the U.S.-Mexico border.
Appearing on stage at Quicken Loans Arena in front of an image of an actual border wall, the controversial Maricopa County sheriff warned that the nation was "losing the battle" and needed to protect its borders from "illegal aliens and criminals."
"We need a leader who will protect our border and enforce our laws," he said. "We have terrorists coming over our border, infiltrating our community, and causing massive destruction.
"Donald Trump will build the wall and restore law and order and keep drugs and illegal immigrants from entering into our country," he added.
The border wall is a central plank of Trump's campaign platform. He has promised that Mexico would pay for to build it, despite angry protests and denials from leaders of that country.
Arpaio, along with Trump, was an original "birther," who questioned Barack Obama's legitimacy as president because of a debunked conspiracy theory that he wasn't a natural-born U.S. citizen.
Before You Go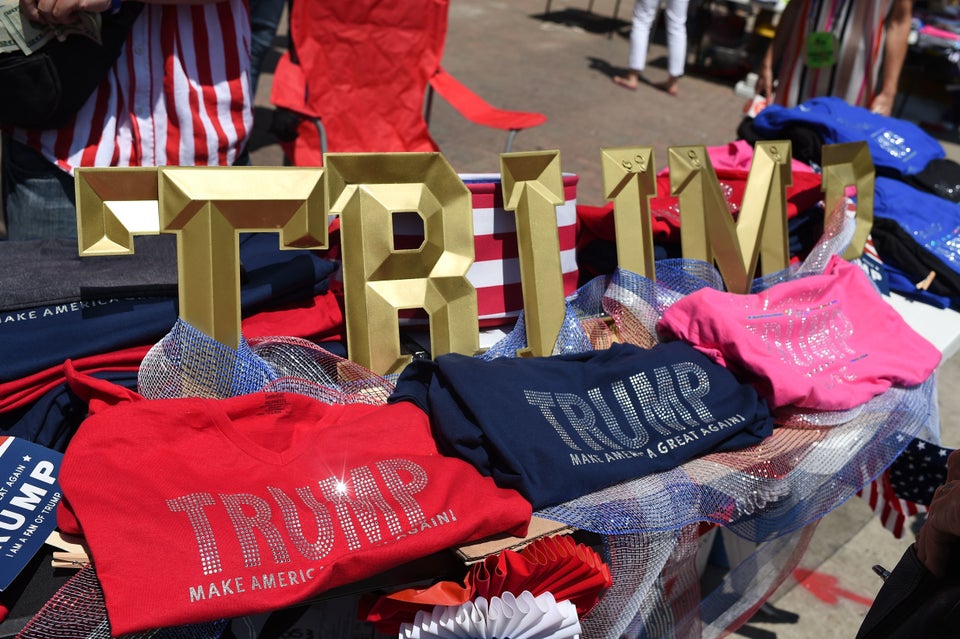 RNC Swag 2016
Popular in the Community