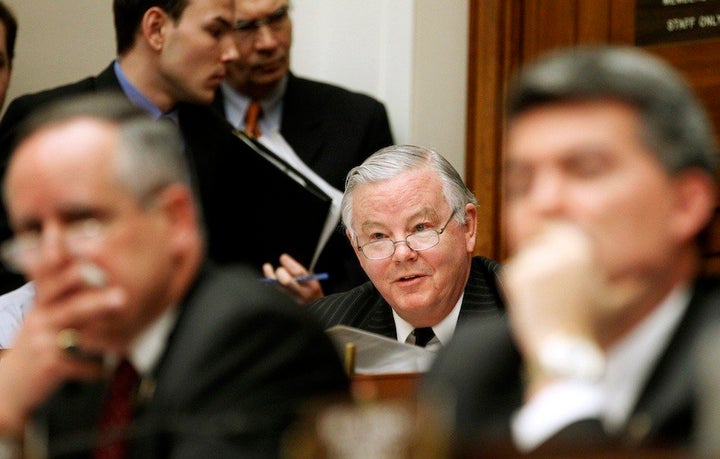 (Reuters) - Two leading lawmakers on privacy -- a Republican and Democrat -- have asked the Federal Trade Commission to look into MSN.com and Hulu.com's installation of cookies onto users' computers that cannot be deleted.
In a letter dated on Monday, Representatives Joe Barton and Ed Markey asked FTC Chairman Jon Leibowitz what plans the agency had to probe the use of the so-called supercookies.
The supercookies are put on users' computers when they visit websites by companies that want to collect personal data, but unlike regular cookies, they cannot be deleted. And they can recreate a user's profile after less powerful cookies are deleted, the lawmakers said.
"We believe this new business practice raises serious privacy concerns and is unacceptable," they wrote. "We believe the usage of supercookies takes away consumer control over their own personal information, presents a greater opportunity for misuse of personal information, and provides another way for consumers to be tracked online."
Markey, a Democrat, and Barton, a Republican, are co-chairmen of the House Bi-Partisan Privacy Caucus.
In separate comments, Barton went further. "The constant abuse of online activity must stop," he wrote. "I think supercookies should be outlawed because their existence eats away at consumer choice and privacy."
The lawmakers urged the FTC to look into whether the practice of using supercookies is unfair or deceptive.
The FTC has backed the creation of a "do not track" option for the Internet that would limit the ability of advertisers to collect consumers' data in a preliminary staff report issued late last year. There has been legislation put forward in Congress to allow consumers to say they don't want to be tracked, but it has found little traction thus far.
The agency also proposed that company privacy policies be simpler, clearer and shorter, among other moves to strengthen consumers' clout in managing what companies know about them.
(Reporting by Diane Bartz in Washington; Editing by Lisa Von Ahn)
Popular in the Community