Rep. Joe Barton (R-Texas), who apologized on Wednesday after an explicit photo of him circulated on Twitter, could be the victim of revenge porn, according to a top legal expert.
The congressman, who said Capitol Police are investigating the case, appears to have sent the photo, along with other images, to a woman with whom he had a consensual sexual relationship. If the person who posted lewd images of the congressman is in Texas, where Barton represents a suburb of Dallas, it would be a "clear cut" violation of the state's 2015 law criminalizing revenge porn, said Mark Zaid, a Washington, D.C.-based lawyer.
"Legally speaking, as far as I'm concerned, Congressman Barton is a victim," Zaid, who has handled revenge porn cases, told HuffPost by phone on Thursday.
Barton's spokesman did not immediately reply to a HuffPost email requesting comment on Thursday.
In an interview published Wednesday in The Washington Post, an unnamed woman who said she had two sexual encounters with Barton, 68, over five years claimed he sent her intimate photos, videos and text messages. She said she did not post the photo ― a selfie from a low angle, showing Barton's penis, belly and face ― but did share it with other people.
The right-wing conspiracy theory site InfoWars posted a video of Barton masturbating, which the unnamed woman also showed to The Washington Post, but the video appears to have taken it down.
Revenge porn refers to intimate photos posted online without the subject's consent, often in retaliation after a consensual relationship ends negatively. California became the first state to make publishing revenge porn a crime in 2013. Now 38 states, plus the District of Columbia, outlaw revenge porn. The New York Senate passed a bill in June that would make revenge porn illegal, and the New York City Council voted this month to do the same, though neither has been signed into law.
Barton's case comes during a time of intense scrutiny toward the personal sexual interactions of powerful men. Dozens of men ― including star Hollywood producer Harvey Weinstein, comedian Louis C.K. and Sen. Al Franken (D-Minn.) ― have been accused of sexually harassing, assaulting, groping or raping women, particularly younger women over whose careers they wielded significant influence.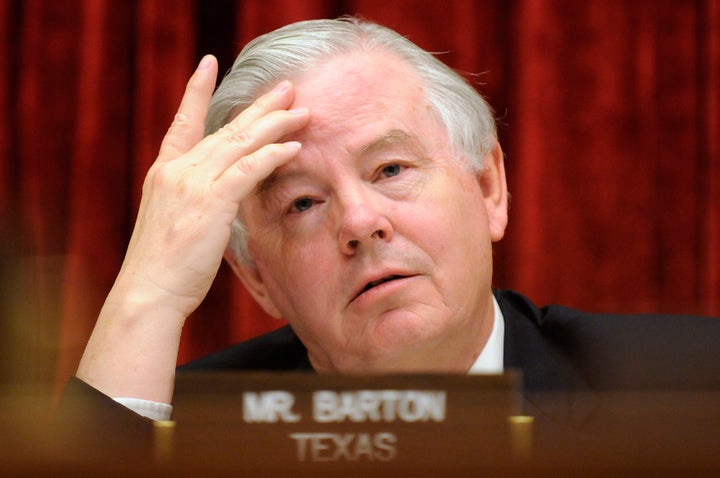 Unless new details emerge that shift the narrative of Barton's behavior in the relationship, his case marks a reversal of the typical pattern for revenge porn, in which men usually publish images in retribution, or extort money from the victims by threatening to post photos or videos. In the most recent high-profile case of alleged revenge porn, reality TV star Rob Kardashian posted explicit photos of a woman he claimed was Blac Chyna, his ex-girlfriend, amid a relationship feud.
"The law is gender neutral and the law should be enforced equally," Zaid said. "Everyone should be just as incensed that this would happen to an older male as they would to a younger woman."
He added: "You can factor in the morality and the politics of the situation and come to a different determination of how much empathy you want to give."
"Everyone should be just as incensed that this would happen to an older male as they would to a younger woman."
The woman who received the images from Barton said she began a friendship with him in 2011 after he started messaging her on Facebook about shared political interests. He soon began to flirt, she told The Washington Post, and became sexually explicit: "He says to me, 'Do you want me to send you a picture of myself?' I said, 'Oh no, no. Please do not do that.' It kind of started there."
In 2012, she met him in Washington, and they had sex. She met him again in Texas in 2014, where they had sex for a second and final time, she told the newspaper.
In 2015 ― the same year Texas banned revenge porn ― Barton threatened to call Capitol Police on her if she shared the images. According to a transcript of the phone call posted by The Washington Post, he said:
"I would tell them that I had a three-year undercover relationship with you over the internet that was heavily sexual and that I had met you twice while married and had sex with you on two different occasions and that I exchanged inappropriate photographs and videos with you that I wouldn't like to be seen made public, that you still apparently had all of those and were in position to use them in a way that would negatively affect my career. That's the truth."
On Wednesday, Barton issued a statement saying reports in The Dallas Morning News and The Washington Post offered "evidence" of a "potential crime against me." He said Capitol Police offered to launch an investigation, and he accepted.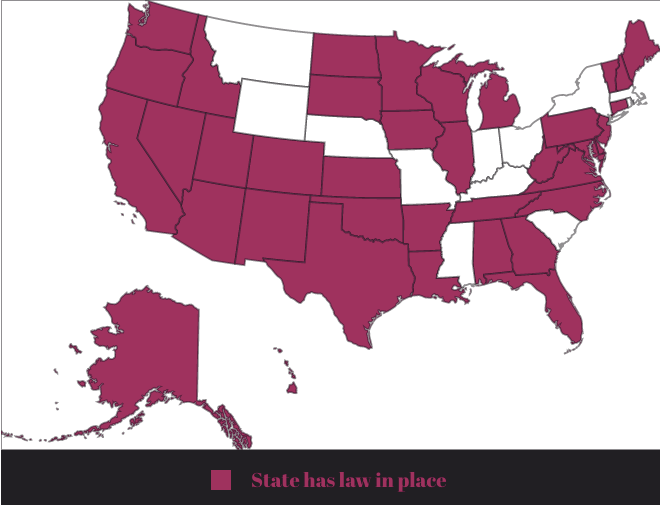 "This woman admitted that we had a consensual relationship," Barton said in the statement. "When I ended that relationship, she threatened to publicly share my private photographs and intimate correspondence in retaliation."
The former chairman of the House Energy and Commerce Committee, who now serves as vice chairman of the panel, is the fifth-longest-serving Republican in the House of Representatives. Now on his 17th term, he made a name for himself as a close ally to the oil and gas industry, earning the nickname "Smokey Joe."
He's a member of the Freedom Caucus, and boasts 100 percent ratings from conservative groups like the Family Research Council and the Christian Coalition for America for his opposition to abortion and LGBTQ rights. In 2010, Barton backed a policy platform that called for re-criminalizing sodomy in Texas.
The woman told The Washington Post she came forward to expose the congressman's hypocrisy for advocating conservative family values while courting women online amid the dissolution of his second marriage.
"It's not normal for a member of Congress who runs on a GOP platform of family values and conservatism to be scouring the internet looking for a new sexual liaison," she said.
The leaked photos raise concerns about congressional security protocols, said Zaid, who works on national security issues. If a foreign intelligence officer had wooed the congressman into sharing compromising photos, then threatened to reveal them unless the lawmaker took actions favorable to the other country, "we could have had a much worse situation," he said.
"Are the security offices in Congress addressing in any way this continuing concern that its members ― no pun intended ― are exposing themselves to potential blackmail by a foreign adversary? Is that being addressed at all?" Zaid said. "Because if not, it needs to be."
Popular in the Community