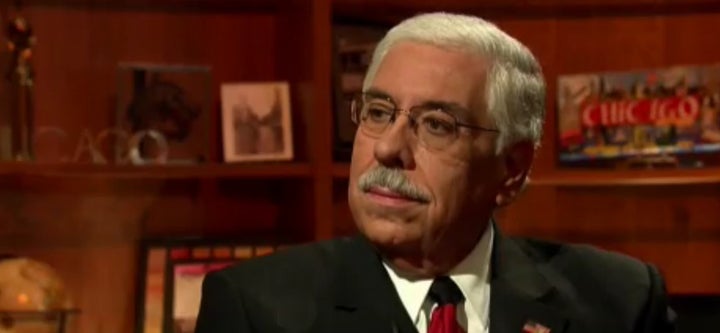 Even as the county ethics board investigates Joe Berrios' hiring of family members, the Cook County Assessor gave his daughter a $10,000 pay raise, the Chicago Sun-Times reports.
Vanessa Berrios saw her pay jump from $58,344.00 to $68,288.48 when her dad took over the office where she has worked since 1999, according to the Sun-Times.
Despite many allegations of clout and pay-to-play politics during his Board of Review tenure, Berrios hasn't been officially reprimanded for any of his hires or deals. When he fired former Assessor Jim Houlihan's staff, there was speculation that he was breaking patronage laws, which include a court-ordered ban on political hiring and firing. Berrios said at the time the positions in question--which were mostly filled by family members--were exempt from the ban.
"This is all perfectly legal in Illinois, but it's also eminently unethical and a giant conflict of interest," Andy Shaw of the Better Government Association wrote last year about Berrios' dealings. "Anyone who games the system instead of reforming it is suspect."
The Cook County Ethics Board is investigating Berrios' continued hiring of relatives, and sent him a warning about the practice in December. Though an ethics ordinance bars elected officials from hiring relatives they would supervise, he has not been charged with any crime.
"All I did, really, was transfer them from upstairs to downstairs," Berrios told the Chicago Tribune, referring to bringing his family members from the Board of Review offices to the Assessor's Office in the County Building. "They were already working in government. ... When you move into a new office, you bring people you can trust and who will protect you."
It's not yet clear whether Berrios' family members will protect him from the pending ethics investigation.

Calling all HuffPost superfans!
Sign up for membership to become a founding member and help shape HuffPost's next chapter