Vice President Joe Biden claimed Friday he does a million arm curls a day, but we call bulls#!% on that.
Biden demonstrated some of his arm curls (definitely not a million) in a Vine posted by the White House as part of First Lady Michelle Obama's #GimmeFive initiative to celebrate the five-year anniversary of her "Let's Move!" campaign:
The first lady also got in on the #GimmeFive action Friday in an appearance on "The Ellen DeGeneres Show."
"We're asking folks all across the country to #GimmeFive ways they're leading a healthy life," Obama told DeGeneres. "We've got a lot of celebrities involved. Beyoncé gave me five, and Ryan Seacrest and Nick Jonas and even the astronauts on the space shuttle."
Obama and DeGeneres then had an amazing dance party to Bruno Mars' "Uptown Funk," which you can watch here.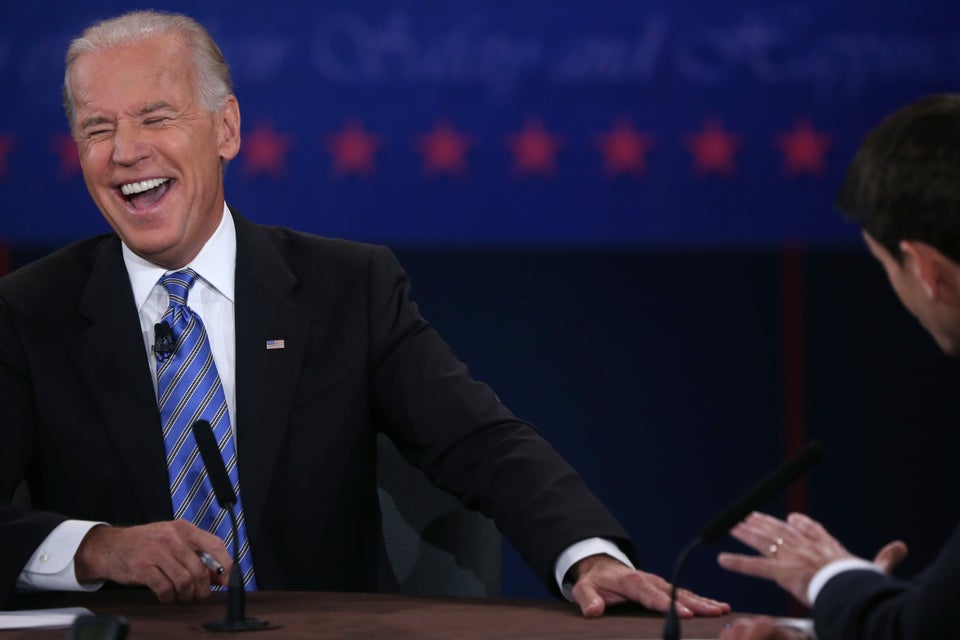 Joe Biden Makes Faces At VP Debate
Popular in the Community