Perhaps no one in American politics has dealt with more personal tragedy than Vice President Joe Biden. Beau Biden, who died Saturday of brain cancer at the age of 46, is the second child of Biden to precede their father in death.
The vice president lost his 1-year-old daughter, Naomi, and his first wife, Neilia, the mother of Beau Biden, in a 1972 car crash. Biden has reflected on the tragedy and how he dealt with grief several times during his career in politics.
During his commencement address at Yale University earlier this month, Biden described how the incident brought him closer to his children:
Six weeks after my election, my whole world was altered forever. While I was in Washington hiring staff, I got a phone call. My wife and three children were Christmas shopping, a tractor trailer broadsided them and killed my wife and killed my daughter. And they weren't sure that my sons would live.

Many people have gone through things like that. But because I had the incredible good fortune of an extended family, grounded in love and loyalty, imbued with a sense of obligation imparted to each of us, I not only got help. But by focusing on my sons, I found my redemption.

I can remember my mother -- a sweet lady -- looking at me, after we left the hospital, and saying, Joey, out of everything terrible that happens to you, something good will come if you look hard enough for it. She was right.

The incredible bond I have with my children is the gift I'm not sure I would have had, had I not been through what I went through. Who knows whether I would have been able to appreciate at that moment in my life, the heady moment in my life, what my first obligation was.
In 2012, Biden described how he dealt with grief in an emotional speech for the families of fallen military service members at the 18th Annual TAPS National Military Survivor Seminar.
"And I remember looking up and saying, 'God,' I was, as if I was talking to God myself, 'You can't be good, how can you be good?'" the vice president said.
Of his grief, Biden added: "There was still something gigantic missing. And just when you think, 'Maybe I'm going to make it,' you're riding down the road and you pass a field, and you see a flower and it reminds you. Or you hear a tune on the radio. Or you just look up in the night. You know, you think, 'Maybe I'm not going to make it, man.' Because you feel at that moment the way you felt the day you got the news."
Biden also discussed dark thoughts he had in the wake of the accident.
"It was the first time in my career, in my life, I realized someone could go out -- and I probably shouldn't say this with the press here, but no, but it's more important, you're more important. For the first time in my life, I understood how someone could consciously decide to commit suicide," he said. "Not because they were deranged, not because they were nuts, because they had been to the top of the mountain, and they just knew in their heart they would never get there again."
The vice president ended the emotional speech by saying that "it can and will get better."
"There will come a day -- I promise you, and your parents as well -- when the thought of your son or daughter, or your husband or wife, brings a smile to your lips before it brings a tear to your eye," he said. "It will happen."

Before You Go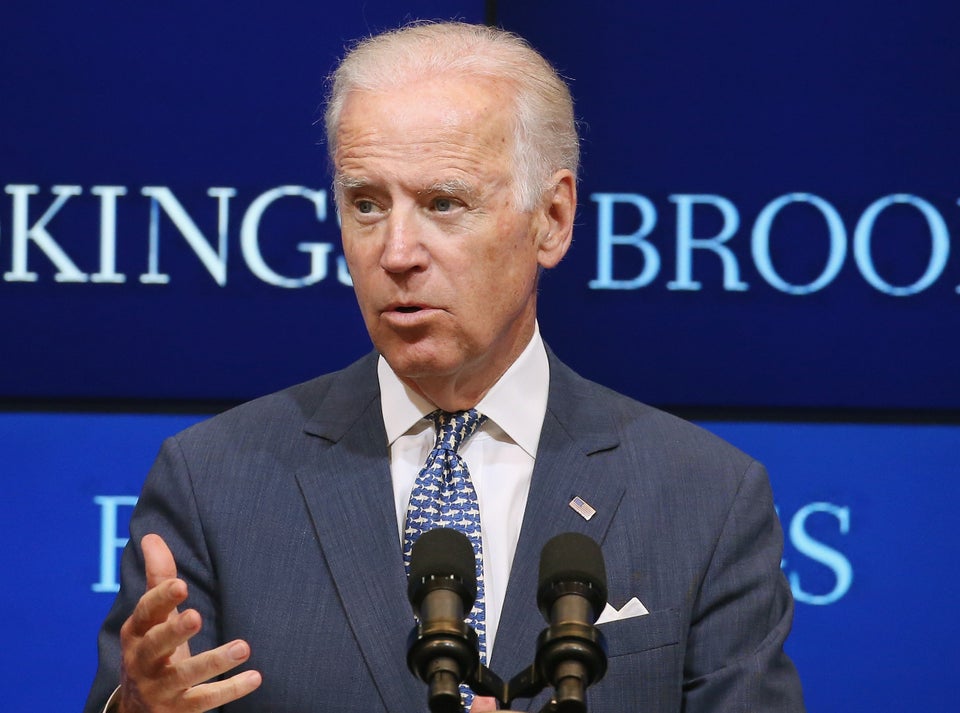 Politicial figures react to death of Beau Biden
Popular in the Community