"That's not Bernie," Biden told reporters in Columbus, Ohio. "And what Bernie's going to have to do if that happens again -- he's going to have to be more aggressive in speaking out about it."
But Biden downplayed the controversy, pinning the blame on the supporters, not the candidate himself.
"Bernie Sanders is a good guy. Let Bernie run the race. There's nothing wrong with that," Biden said.
Sanders' supporters have become increasingly outspoken in their criticism of the Democratic Party, claiming that primary-season rules have been rigged against Sanders in favor of his opponent Hillary Clinton. The anger in Nevada stemmed from events at this past weekend's state Democratic convention, where Sanders' supporters tried to change convention rules and seat more delegates who favor their candidate. They blamed the state party chair for blocking their efforts.
Some have even indicated they wouldn't back Clinton as the party's presidential nominee, which could create a rift among Democrats and hinder the party's chances at winning the White House in November.
But on Wednesday, Biden wrote off concerns that Sanders won't be able to rally his supporters around Clinton, who has all but clinched the nomination.
"I'm confident that Bernie will be supportive if Hillary wins, which the numbers indicate will happen," Biden said. "So I'm not worried. There's no fundamental split in the Democratic Party."
Sanders has also affirmed that should Clinton become the nominee, he would support her in order to prevent presumptive GOP nominee Donald Trump from winning the presidency.
"I will do everything in my power and work as hard as I can to make sure that that does not happen," Sanders said last month. "And if Secretary Clinton is the nominee, I will certainly support her."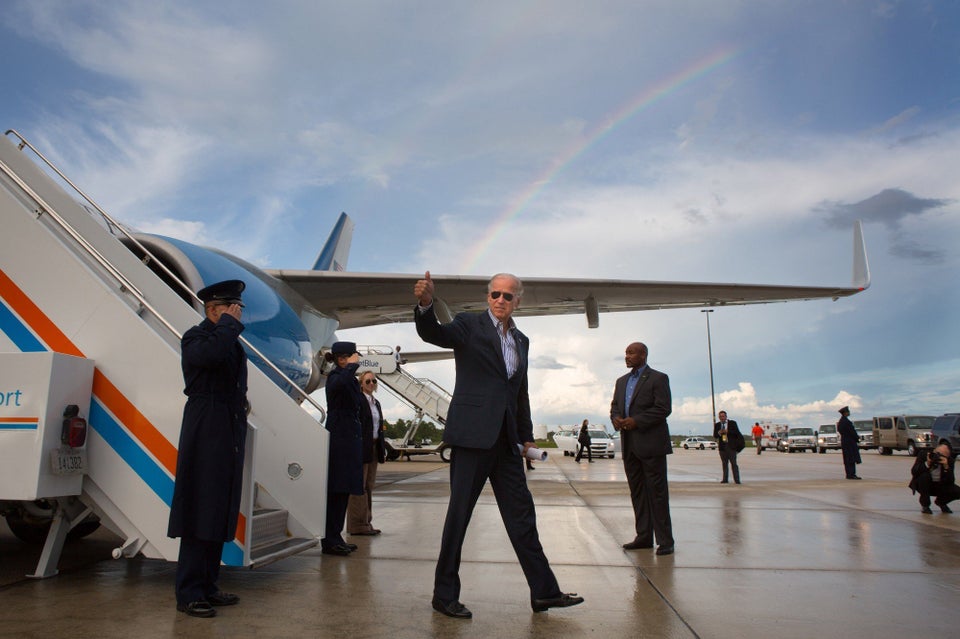 A Million Miles With VP Joe Biden