It's not that he doesn't appreciate the accolades. He just finds them a bit odd. 
"The idea that Notre Dame would say, 'Joe Biden and John Boehner, they actually get along so we should give them an award?'" Biden continued, referring to the Republican former House speaker. "There's something really wrong with what we've allowed to have happen here." 
The Republican and Democratic parties are now more polarized than they've been in decades, a 2016 report found. But amid all the animosity and chaos, Biden sees one area where the two can — and should — continue to get things done. 
"Folks, there's one bipartisan thing left in America: Cancer," he whispered during his speech, as if unveiling top secret information. "Not a joke. Not a joke. And we have some really, really responsible, informed and persuasive leaders in the Republican Party."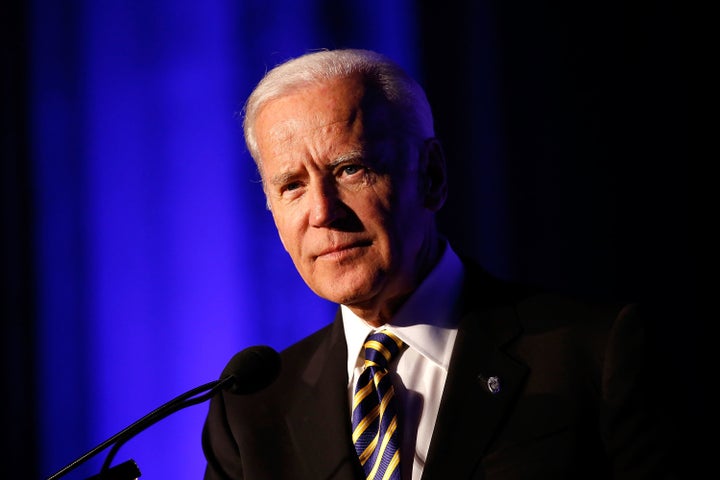 His 46-year-old son, Beau Biden, died of brain cancer in 2015. Since then, the former vice president has become a champion in the fight against the disease. 
He's presided over the passing of the 21st Century Cures Act, a bill that commits billions to medical research and the "cancer moonshot" initiative. He has since announced plans for the Biden Cancer Initiative, which will aim to increase collaboration and access to data, break down barriers and speed up cancer research. 
Biden said he's in this fight for the long haul and optimistic about the future.
"I think it's because the American people believe what I've come to know as well — that we are on the cusp of a major breakthrough and progress," he said. "This is not the time to let up, this is a time to redouble our efforts."
Biden also echoed a comment he made over the weekend about his only regret of not running for president in 2016: That he wouldn't get to preside over ending cancer as we know it. 
"This is within our power," he said of tackling the disease. "It's within our grasp."
REAL LIFE. REAL NEWS. REAL VOICES.
Help us tell more of the stories that matter from voices that too often remain unheard.
BEFORE YOU GO
PHOTO GALLERY
Childhood Cancer Survivors