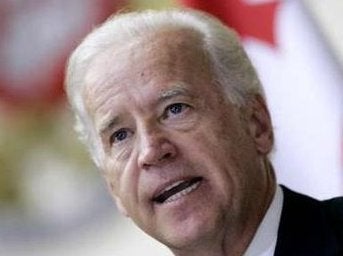 The advanced security detail for Vice President Joe Biden was involved in a car crash in New York today.
According to NBC New York, three advance NYPD vehicles "were moving down 49th Street near 10th Avenue when they slammed into the back of a livery cab."
Reports vary on whether Biden was in the motorcade at the time, with the New York Post claiming he was and NBC New York reporting that he was not.
Reached for comment, an NYPD detective said that three people were injured in the collision.
This is the third car accident involving Biden's motorcade or security detail in less than a week. On November 11th, a pedestrian was struck and killed by two Secret Service employees in Temple Hills, MD. In another incident yesterday, a sheriff's deputy was hit by a car while escorting Biden's motorcade in New Mexico.
In 1972 Biden's wife Neilia and 13-month-old daughter Naomi were killed in a tragic car accident.
Biden is in town for an appearance on The Daily Show.
REAL LIFE. REAL NEWS. REAL VOICES.
Help us tell more of the stories that matter from voices that too often remain unheard.