Fear not America, Joe Biden isn't done with you yet.
The vice president told ABC's George Stephanopoulos on Wednesday that "yes, there is a chance" he will run for president in 2016, regardless of whether presumptive Democratic frontrunner Hillary Clinton decides to do the same.
"But I haven't made my mind up about that. We've got a lot of work to do between now and then. There's plenty of time," he said.
Biden has consistently placed at or near bottom in most polls that asked Democratic voters to list their preferred standard bearer after President Barack Obama leaves office -- one put him as low as 2 percent in December. But the numbers don't faze Biden.
"I think this is wide open on both sides," he told Stephanopoulos. "Right now my focus is getting implemented what the president talked about last night: to nail down this recovery and get the middle class back in the game."
Biden would take office at age 74 if he ran for the White House, making him the oldest president ever to do so. Former President Ronald Reagan assumed the office at age 69.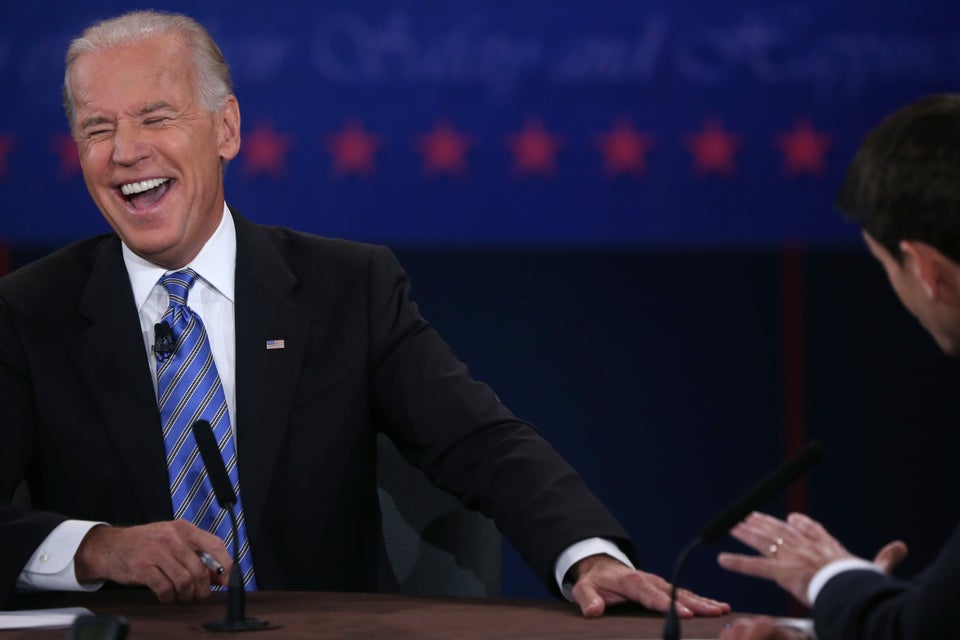 Joe Biden Makes Faces At VP Debate