After his young daughter looked really, really disturbed when Vice President Joe Biden leaned in to give her a kiss on the cheek last week, Sen. Chris Coons (D-Del.) clarified on Sunday that his daughter isn't creeped out by Biden.
Asked by "Fox News Sunday" host Chris Wallace whether his daughter found the vice president creepy, Coons laughed and said that his daughter, Maggie, did not.
"He's known my kids their whole lives. Joe was just being thoughtful," Coons said. "I could hear him, he was leaning forward and whispering some encouragement to her about how when he was sworn in, and his own daughter Ashley was 13 she felt awkward and uncomfortable and he was encouraging her about how to get through the day with lots of cameras and lots of folks watching.
"He was being Joe," he said. "He was being thoughtful and he was being sweet."
Biden was in top form as he performed the ceremonial swearing-in ceremonies for senators on Tuesday. He took selfies with the senators and their families and accidentally mixed up Sen. Joni Ernst (R-Iowa) with her husband, Gail.
Biden represented Delaware in the U.S. Senate for 36 years before being elected vice president in 2008. Coons was elected to the Senate in 2010.
Before You Go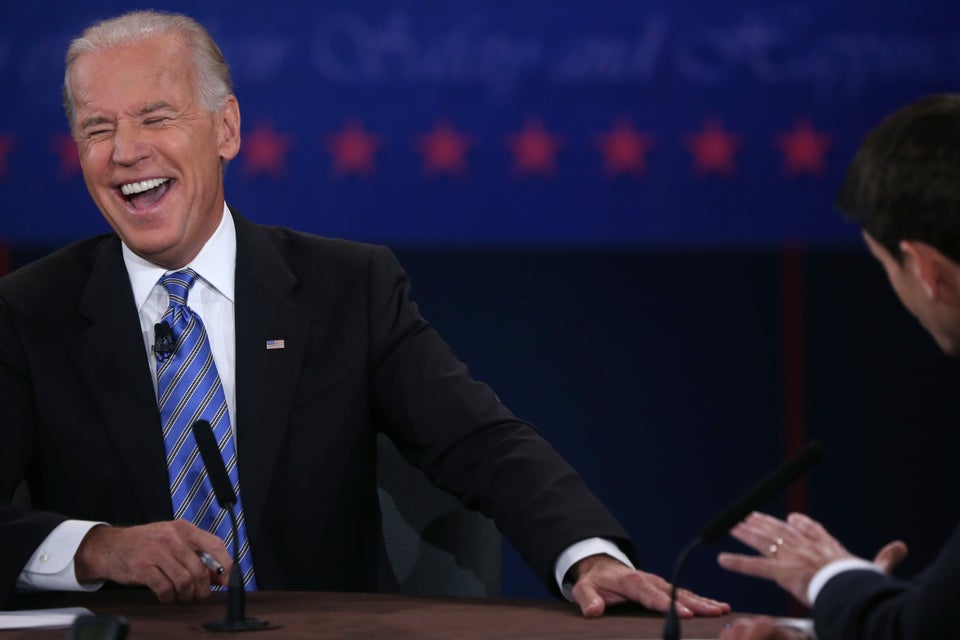 Joe Biden Makes Faces At VP Debate
Popular in the Community