Former Vice President Joe Biden on Friday defended his handling of Anita Hill's sexual harassment allegation against Supreme Court Justice Clarence Thomas in 1991, and advised current senators to avoid the same mistakes when they consider Christine Blasey Ford's sexual assault claim against Supreme Court nominee Brett Kavanaugh.
Biden, who chaired the Senate Judiciary Committee during Thomas' confirmation, told NBC's "Today" that he supported Blasey's call for an FBI probe into her story that Kavanaugh sexually assaulted her when they were high school students. He suggested the Judiciary Committee delay its confirmation vote until after she testifies.
"She should not have to go through what Anita Hill went through, and some of the questions she got asked, and the way the right went after her on national television, and questioned her integrity, questioned her, not just her honesty, questioned her behavior," Biden said. "I mean, that's just not appropriate. You shouldn't haven't to be twice put through the same exact thing."
He added: "I hope that they understand what courage it takes for someone to come forward and relive what they believe happened to them, but treat her with respect. Ask tough questions ... but don't go after the character assassination."
Biden has long been criticized for not doing enough to prevent attacks against Hill, a law professor, as she was questioned by members of the all-male, all-white Judiciary Committee. He also declined to allow testimony from other women who accused Thomas of sexual misconduct or who may have helped corroborate Hill's story.
Biden on Friday again expressed "regret" for what happened in 1991, but immediately defended his record, citing his support of female lawmakers and his work on the Violence Against Women Act.
"It seems like you get it now, versus back in '91," host Craig Melvin said.
"Well, I think I got it in '91," Biden replied, pausing. "I don't think ― well, people have their own opinion. That's why I wrote the Violence Against Women Act."
Biden has acknowledged that Hill, now a law professor at Brandeis University and an advocate against workplace sexual harassment, was "vilified" during Thomas' confirmation, but has never formally apologized to her.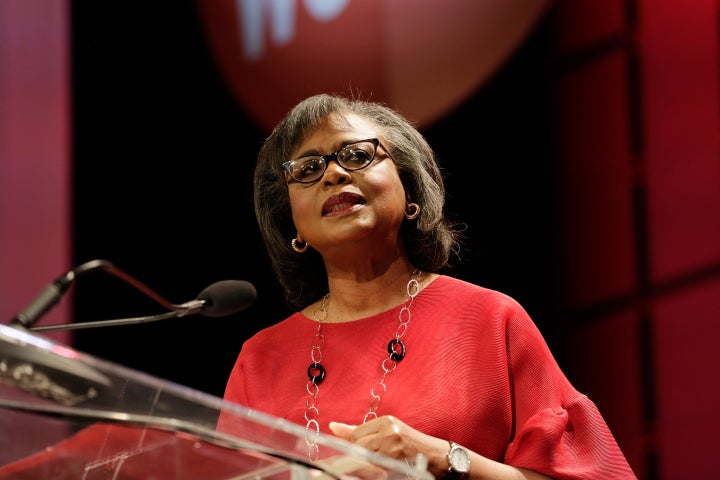 When Melvin asked if he had a message for Hill, Biden again defended himself, saying he "believed" and "supported" Hill.
"I am sorry I couldn't have stopped the kind of attacks that came to you," Biden said. "But I never attacked her. I supported her. I believed her from the beginning, and I voted against Clarence Thomas."
Hill did not immediately return a request for comment on Biden's remarks.
"Let's get something straight here: I believed Anita Hill. I voted against Clarence Thomas," Biden said. "I am so sorry that she had to go through what she went through."
"People were asking, 'When are you going to apologize to her?' It's become sort of a running joke in the household when someone rings the doorbell and we're not expecting company. 'Oh,' we say, 'is that Joe Biden coming to apologize?'" she said. "There are more important things to me now than hearing an apology from Joe Biden. I'm okay with where I am."
Calling all HuffPost superfans!
Sign up for membership to become a founding member and help shape HuffPost's next chapter