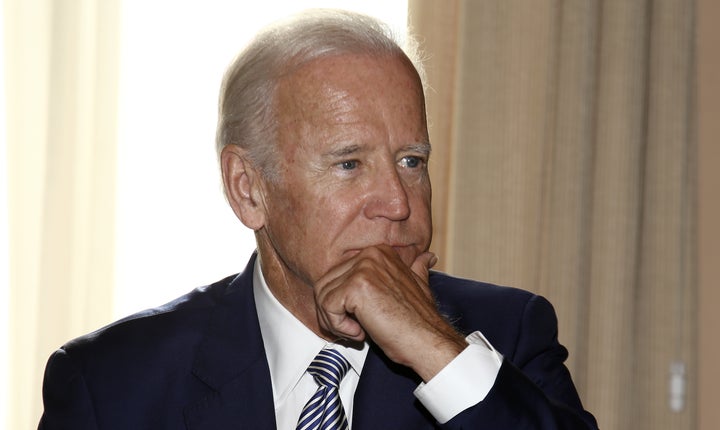 During an event on Wednesday night for the New York City Anti-Violence Project, a nonprofit organization fighting to end violence against LGBTQ persons, Biden accepted a 2017 Courage Award for being an active ally for the community. In his acceptance speech, the former vice president lambasted Weinstein's "disgusting behavior" and reminded the crowd just how insidious an abuse of power can be. 
"While we have made progress together, we know that violence and the abuse of power still persist today," Biden said. "We've recently seen that in stark relief in the disgusting conduct and behavior of a very powerful figure in Hollywood. A man who had power over scores of women and their careers. He abused that power in a disgusting and immoral way."
In his speech, Biden recalled a lesson from his father, telling the crowd: "My father taught me that the greatest sin was the abuse of power: mental, physical or economic. The cardinal sin was for a man to use his power to abuse a woman or a child. It is disgusting."
The former vice president said that this abuse of power is exactly what Weinstein has been doing for the past two decades, and called on more men to speak out against a culture of silence. 
"Because of the bravery of so many courageous women speaking up, putting their careers at risk to save other women from similar abuse, this disgusting behavior ― at least on the part of Harvey Weinstein ― has been brought to an abrupt and justifiable end," Biden said. "It is long past time for the powerful men in Hollywood to speak up. To be strong enough to say something. Because silence is complicity." 
Watch Biden's full speech below. 
REAL LIFE. REAL NEWS. REAL VOICES.
Help us tell more of the stories that matter from voices that too often remain unheard.