 WASHINGTON -- Vice President Joe Biden reportedly showed his Costco card as he and his wife, Dr. Jill Biden, made a surprise appearance Wednesday morning at the grand opening of the big-box giant's first location in the District of Columbia.
Biden, wearing aviator sunglasses, entered to cheers from the crowd. He paused to speak to several shoppers and workers. "I want to go buy some chidren's books," he told an employee, who then led him through the store.

He paused to speak with Costco co-founder and former CEO James Sinegal.

"Thank you so much for being here," Sinegal told him.

"Are you kidding me?" Biden responded affably. "We go to your store between Stanton and Newark in Delaware... all the time."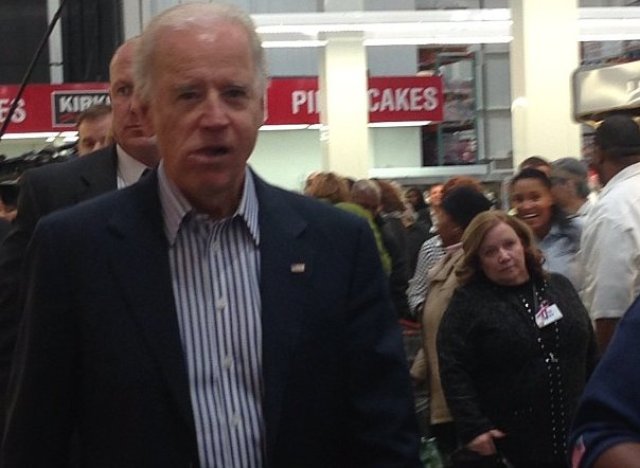 D.C. Mayor Vincent Gray (D) said in a media release that the opening of the 154,000-square-foot store in D.C.'s Fort Lincoln New Town community marks "a huge milestone for retail in the District."
"Having the big-box retailer call the District home as this shopping center's anchor tenant means that many more District residents can partake in its discount shopping options here," said Gray.
UPDATE, 5:20 p.m.: Yahoo has the Veep's Costco shopping list: "a 32-inch Panasonic flat-screen TV, some kids' books, a big apple pie and Duraflame logs."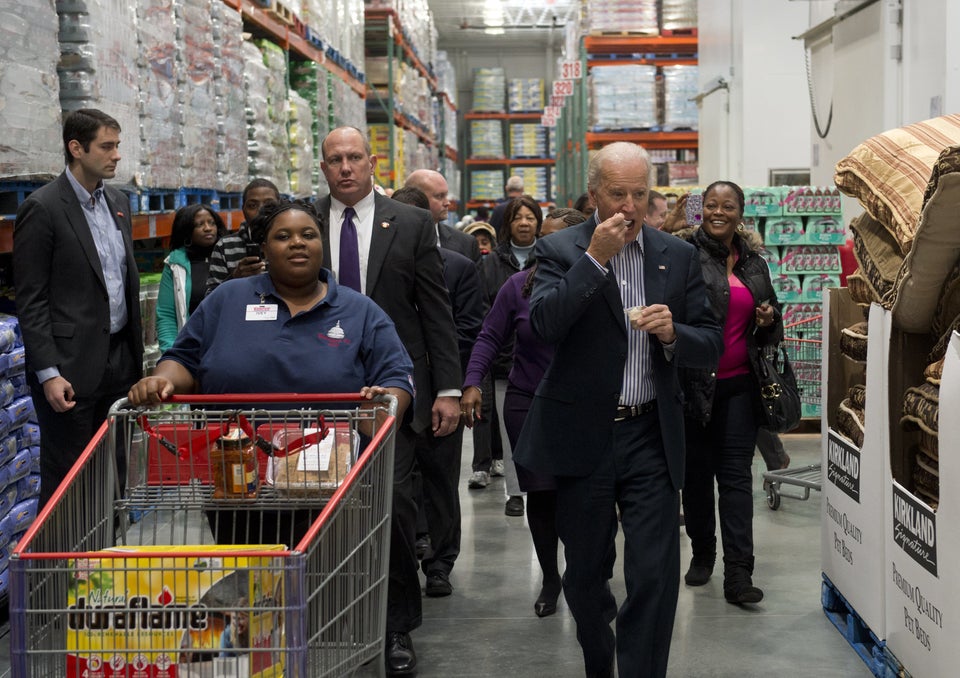 Joe Biden Goes To Costco
Popular in the Community