Joe Biden's performance at the debate on Thursday night was warmly received by Democrats -- and now the betting markets are rewarding his running mate, President Barack Obama.
The effect was decidedly minor. According to PredictWise, which aggregates Intrade and other online betting markets, Obama has gone from a 64.6 percent to a 65.2 percent favorite to win. There's only so much a vice presidential debate can do.
That's better than nothing, although critics of such markets -- which essentially put a percentage on conventional wisdom -- have pointed out that they are wrong as often as the conventional wisdom is wrong. A lot, in other words.
Overall, the markets think Obama's odds have sharply slid over the last two weeks, from about 80 percent before his much-derided debate performance.
Before You Go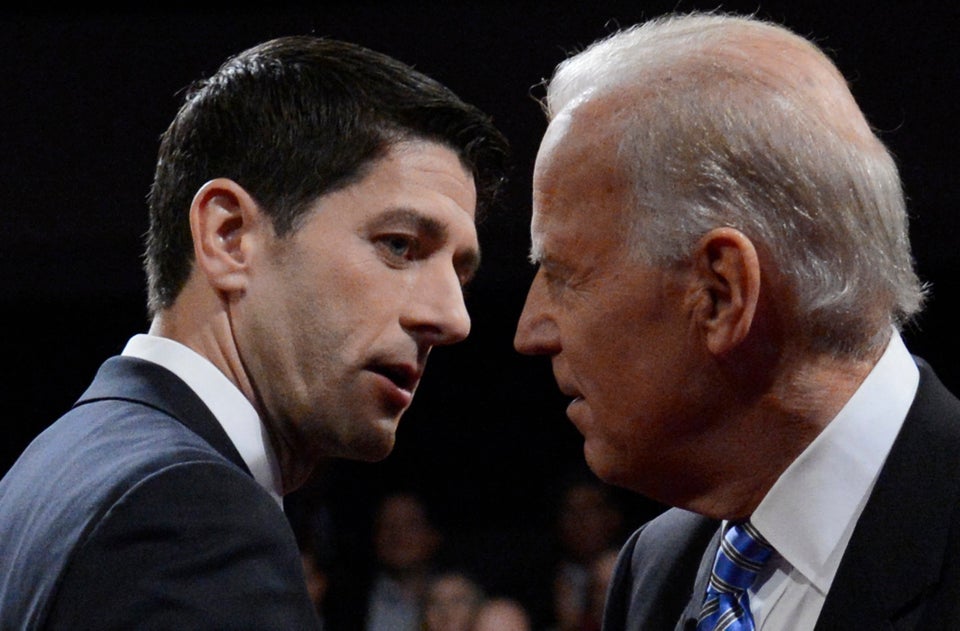 Vice Presidential Debate
Popular in the Community