Vice President Joe Biden announced via Twitter Tuesday that he'll leave Washington, D.C., and return to private life the same way he entered it ― by train.
Biden has a well-documented love affair with locomotives. During his 36 years as a Senator for Delaware, Biden's nearly 90-minute commute from Washington, D.C., to his home in Wilmington, Del. via Amtrak became the stuff of legend.
His devotion to trains earned him the nickname "Amtrak Joe," after the rail company. And it encouraged Amtrak in 2011 to rename his newly renovated hometown depot the Joseph R. Biden Jr. Railroad Station.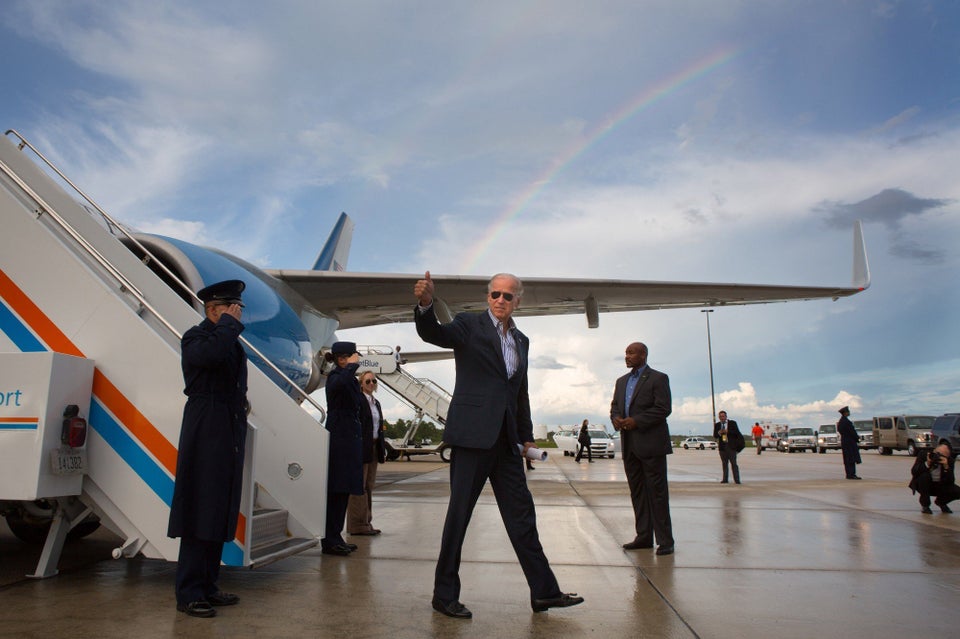 A Million Miles With VP Joe Biden