The president, in a call on July 25 while military funds were being withheld, had asked Ukraine officials to investigate Hunter Biden's past business connections in that country. The alleged quid pro quo request is now part of an impeachment inquiry being conducted by House Democrats.
Biden, speaking to reporters, suggested keeping the focus on what Trump claims is massive political corruption.
"Well, let's talk about corruption," Biden began. "[Trump] is running the most corrupt government in the history of the United States of America, number one. Number two, he also is in a position where, as he talks about corruption, he is engaged in practices that, in fact, everyone around the world is looking and saying, 'How in God's name can this man be doing that while he's president?'"
Biden then addressed the president directly:
"Mr. President, you want to talk about corruption. I've released 21 years of my tax returns. I entered as one of the poorest men in Congress, left one of the poorest men in government, in Congress and as vice president. I made no money while I was in there other than my salary.

"Mr. President, even Richard Nixon released his tax returns. Mr. President, release your tax returns or shut up."
Biden then offered a theory on why the president has spent so much time going after him.
Biden then pointed the finger at Trump team members including personal lawyer Rudy Giuliani.
"As I said, Rudy Giuliani and the henchmen, and Trump's lawyers, how many of these folks are in jail?" Biden asked. "These are the president's people, for God's sake! This is a corrupt, thoroughly corrupt outfit."
Before You Go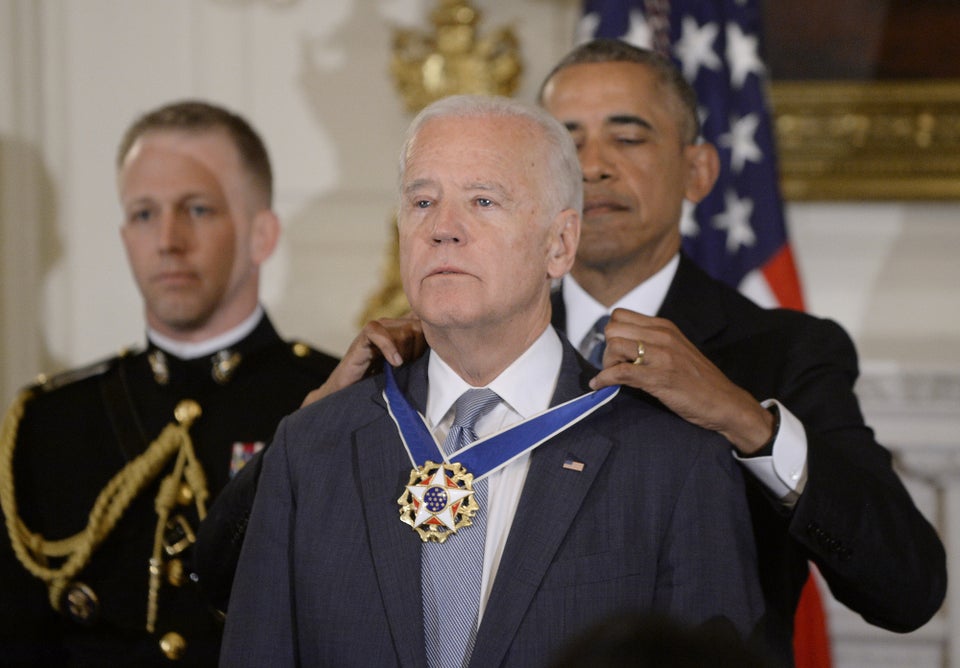 Joe Biden
Popular in the Community