Vice President Joe Biden hit the campaign trail with Hillary Clinton in Pennsylvania on Monday, where he touted the former secretary of state as a proven leader and offered a forceful rebuke of her GOP opponent, Donald Trump.
"What bothers me most about Donald Trump is his cynicism is unbounded," Biden said at a rally in his birthplace of Scranton, with the Democratic nominee at his side. "How can there be pleasure in division and 'You're fired'? How can he care about the middle class? It's such a bunch of malarkey. It makes no sense. This guy doesn't care about the middle class."
But the vice president was most bothered by the GOP nominee's expertise ― or lack thereof ― in regard to foreign policy. He said no other major party nominee had "known less or been less prepared" on national security than Trump.
"He doesn't seem to want to learn. He doesn't seem to think it matters," Biden said. "This man is totally, thoroughly unqualified to be president of the United States of America."
"He is not qualified to know the [nuclear] codes. He can't be trusted," Biden added.
Trump's inexperience on matters of national security worries Biden so much, he said, that he would not have allowed his late son Beau, who deployed to Iraq, to go to war if the real estate mogul were president at the time.
"I would have thrown my body in front of him," Biden said.
"This guy's shame has no limits. He would have loved Stalin. He would have loved Stalin," Biden said, referring to the former dictator of the Soviet Union.
Biden closed his speech by claiming that Trump's recent comments on the so-called Islamic State group directly increased the level of danger U.S. troops in Iraq face. Last week, Trump called President Barack Obama the "founder of ISIS." A leader of the militant Lebanese group Hezbollah echoed the remark over the weekend.
"If my son were still in Iraq, and I say to all those who are there, the threat to their life has gone up a couple of clicks. It's gone up a couple clicks," Biden said.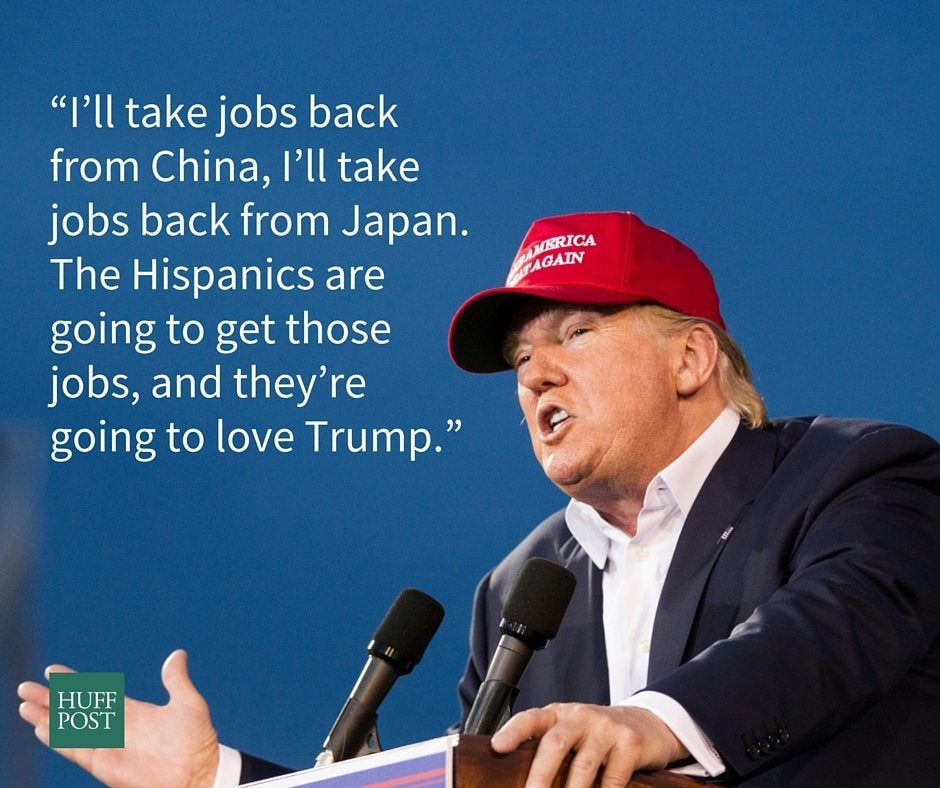 9 Other Absurd Things Donald Trump Has Said About Latinos
Popular in the Community