Vice President Joe Biden continued his tour de takedown through critical swing states with a campaign stop in Tampa, Florida, where he railed against Republican presidential nominee Donald Trump for his comments about women.
The vice president on Wednesday said the thing that "bothers him most" about Trump is the way the candidate denigrates people, especially women.
"I'm not asking all you guys to all of a sudden become feminists, though if you're smart you would," Biden said.
"This guy's got a fixation. Have you ever heard anybody ever talk as much about and be so preoccupied with women's bodies, their shape, whether or not they're good or bad?"
Biden then referred to the 2005 video that emerged in late September, in which Trump talks about groping women and being allowed to do so because of his celebrity status.
"He says, 'Because I'm powerful I have the right to commit sexual assault.' Because that's the textbook definition of sexual assault," Biden added.
"This guy doesn't deserve to be president by any account," Biden said Wednesday.
Before You Go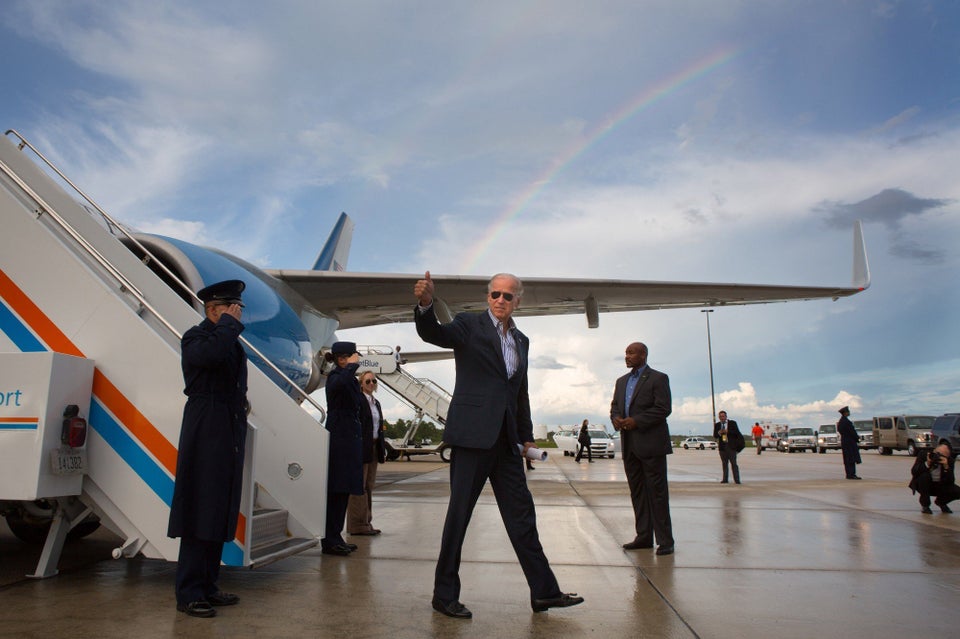 A Million Miles With VP Joe Biden
Popular in the Community