As of Sunday, after Biden played two weekend rounds in Delaware, the current president had logged nine golf outings, compared with at least 36 for Trump at the same point in his presidency, according to former CBS News White House correspondent Mark Knoller. Former President Barack Obama had golfed 20 times at this juncture, and former President George W. Bush seven, Knoller noted in a tweet.
Golf News Net reported that Trump played 308 times in his four years as president. (Knoller previously reported that Obama played 333 times in eight years as president.)
Many of Trump's outings were at his own resorts, which allowed him to profit from his leisure. He left taxpayers footing the bill for more than $151.5 million in travel and security costs for his hobby, HuffPost has reported.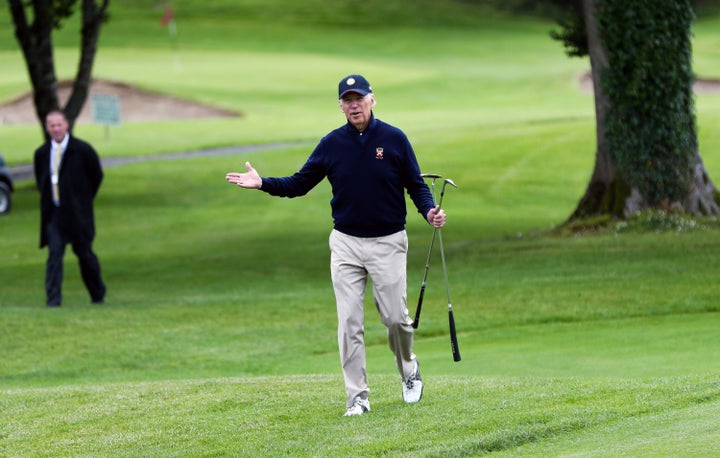 Popular in the Community