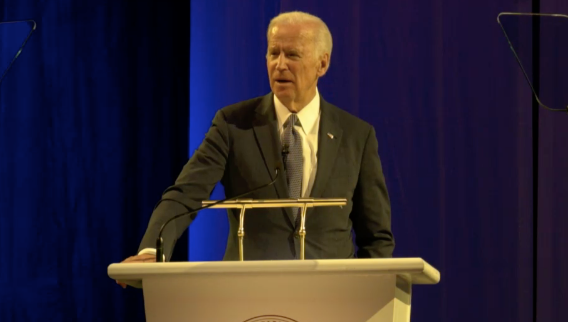 Biden, speaking at Colgate University in Hamilton, New York, said he believed he could have been the Democratic nominee in 2016.
"I had planned on running for president and although it would have been a very difficult primary, I think I could have won," he said. "Maybe not, I don't know."
But the former vice president said he "lost a part of [his] soul" when his son, former Delaware attorney general Beau Biden, died in 2015 of brain cancer. Beau, the former vice president said, had urged his father to run, but the elder Biden felt it would be too much of a strain on the rest of his family. He ultimately decided against running roughly five months after his son's death.
Biden was visibly emotional while talking about his late son, calling him "the finest man I've ever known in my life." He said while he doesn't regret spending time with his family rather than on the campaign trail after Beau's death, he still thinks about what could have been.
"Do I regret not being president? Yes," he said.
The former vice president has previously hinted he may pursue the presidency in 2020.
Biden did offer praise for the 2016 Democratic nominee, Hillary Clinton, calling her "extremely well qualified" for the role. But he also said Democrats made several fatal mistakes throughout the campaign — chiefly, not "paying enough attention" to working-class voters and spending most of the campaign criticizing Donald Trump rather than touting policy programs. He also criticized the media for largely covering the more sensational aspects of the campaign.
Biden's speech, which largely focused on how to bolster the middle class in the face of digital innovation, was one of his first major public appearances since leaving office in January.
He predicted that future battles would play out similarly if Trump ignores the ways in which "the public has moved beyond their government," noting the country's progress on issues like same-sex marriage.
"Everyone's entitled to their own opinions, but they're not entitled to their own facts," he said. "Those fights that he wins on these issues will cause [the GOP] to lose in 2018."
Later in his remarks, he argued that the failed vote shows the necessity of electing members of Congress willing to challenge the president.
"It's hard to stand up to a president," Biden said. "It's hard to be the deciding vote."
Earlier this week, Biden appeared at a rally at the U.S. Capitol in opposition to the GOP health care bill, where he predicted the legislation would fail.
Before You Go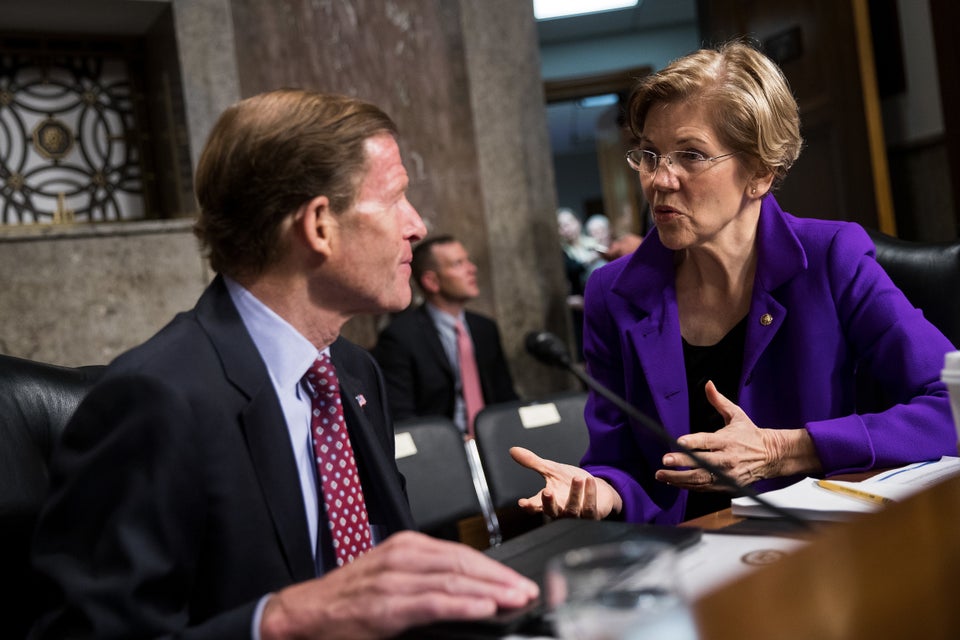 2017 Scenes From Congress & Capitol Hill
Popular in the Community