"We may have been given a gift from the Lord in the presidential race," Biden said during a lively address at a Democratic retreat. "I don't know who to root for more -- Cruz, Bush or what's that guy's name?"
Biden cracked up the assembled Democrats, according to The New York Times' David Herszenhorn, while detailing the politically unpopular cuts to Medicare and social services included in Speaker of the House Paul Ryan's budget plan.
"Paul Ryan is a lovely guy," Biden said. "He gave us such a gift. He passed the Ryan budget."
"You don't have to make this up," Mr. Biden added. "It's real. It's what they passed."
Watch Biden's remarks in the video above.
Jason Linkins and Zach Carter are co-hosts of the HuffPost Politics podcast "So, That Happened." Subscribe here or listen to the latest episode below: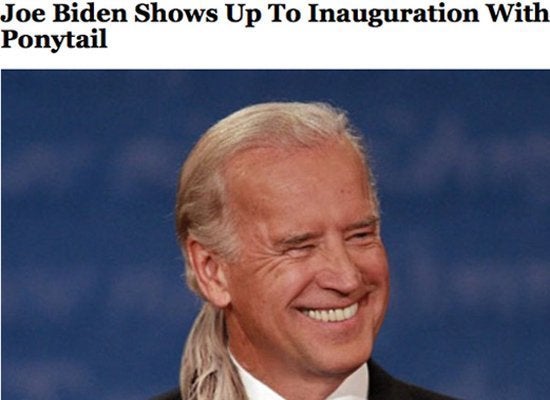 The Onion's Best Joe Biden Parodies
Popular in the Community