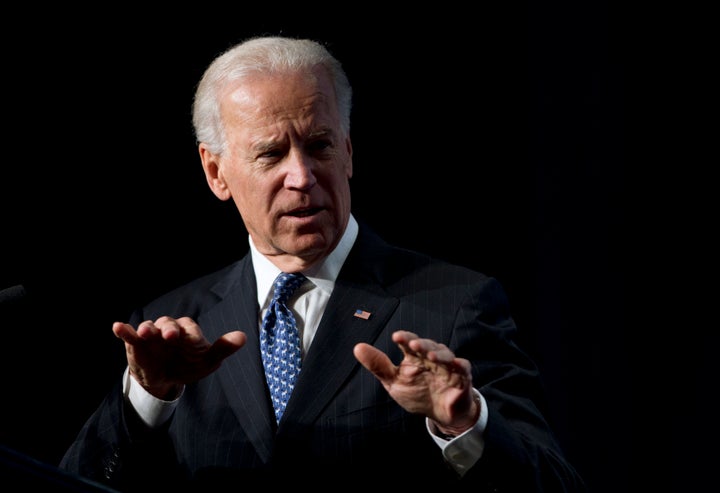 LEESBURG, Va. -- Vice President Joe Biden urged House Democrats on Wednesday not to fear gun-control legislation that may appear politically risky, arguing that public opinion has changed dramatically since an assault weapons ban was first passed in 1994.
Biden, keynote speaker on the first evening of the House Democratic Issues Conference, touched on themes he has raised in other venues while fulfilling his duties as the chair of President Barack Obama's task force on gun violence prevention. He reiterated the administration's gun control agenda, unveiled last month in response to December's elementary school massacre in Newtown, Conn., which includes bans on assault weapons and high-capacity ammunition magazines, and expanding background checks, mental health services, and federal laws against gun trafficking.
Biden invoked the slaughter at Sandy Hook Elementary School, at one point choking up as he told of the 20 children, ages 6 and 7, who perished after being "literally riddled with bullet holes." He argued that the U.S. government has an obligation to the families and victims of the massacre to act.
"I can't imagine how [the parents] deal with it," Biden said. "But I can imagine how we will be judged as individuals, judged as a Congress, judged as a nation, if we do not. ... It's simply unacceptable."
At the heart of Biden's speech was a plea to Democrats who may be weighing the political consequences of backing contentious pieces of gun-control legislation, such as bans on assault weapons and high-capacity magazines. Biden's message -- delivered with his signature passion, growing louder as he argued for urgency -- was that public opinion had shifted.
"The ability, because of all this happening, to misrepresent our positions no longer exists as it did in 1994," Biden said. "The world has changed. The American public has changed.
"You can go into areas you're told you can't go and politically survive," he said. "I'm telling you, the times have changed."
Democrats looked ready to fight. They applauded Biden as he repeated unwavering support for reforms by him and Obama. As Biden noted a staggering 1,600 killed by gun violence in the 54 days since Newtown, some members looked down at their plates or shook their heads.
"Don't tell me, 'Because we can't solve it all, we can't act at all,'" Biden said.
-- Elise Foley contributed reporting.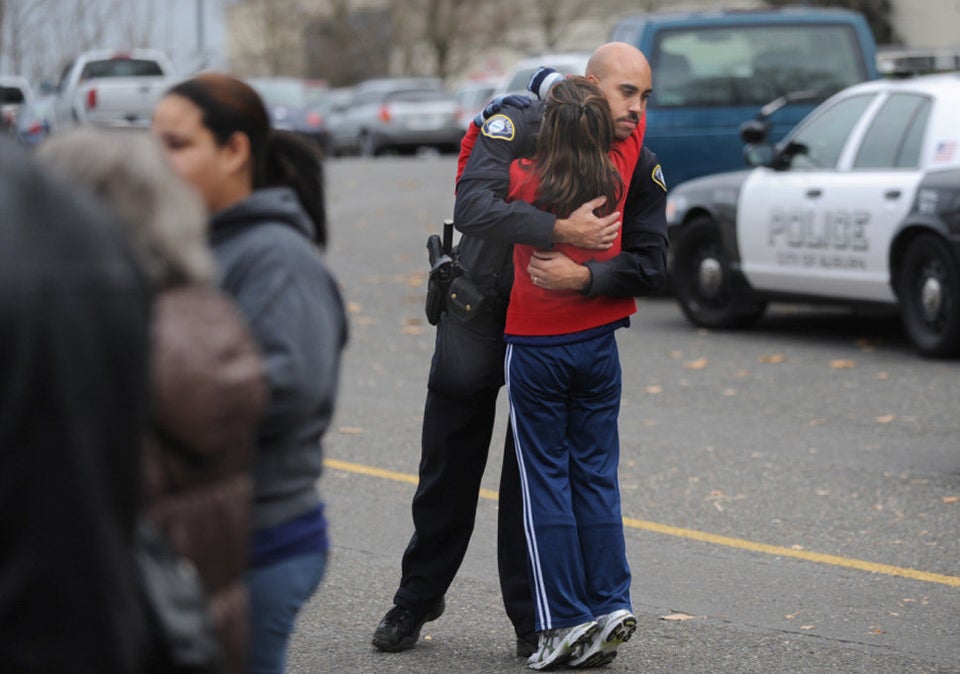 Obama's Gun Control Proposal Explained
Popular in the Community