WASHINGTON -- Vice President Joe Biden said Thursday that he is "much less concerned" with the dangers posed by assault weapons than he is about high-capacity gun magazines, possibly offering an early window into the Obama administration's priorities in the upcoming gun control debate on Capitol Hill.
"More people out there get shot with a Glock that has cartridges in a [high-capacity magazines]," said Biden, chair of a White House task force to develop violence prevention proposals, during an online Google+ chat.
"I'm much less concerned, quite frankly, with what you'd call an 'assault weapon' than I am with magazines, and the number of rounds that can be held in a magazine." A Glock is a type of semi-automatic pistol.
Biden acknowledged that a proliferation of military-style assault weapons posed a danger especially to law enforcement officers who are "outgunned" by criminals with these guns. But it was clear that the vice president, who called himself "a sportsman" with two shotguns, was more concerned with the size of gun magazines.
An assault weapons ban and a high-capacity magazine ban were both part of a sweeping set of proposals announced by President Barack Obama last week, aimed at preventing gun violence. Until now, neither Biden nor Obama had indicated which elements of the proposal might be a higher priority.
Another clear priority for Biden was not to needlessly alienate gun owners or the National Rifle Association, the nation's largest pro-gun lobby. Biden mentioned his meeting earlier this month with the NRA a number of times, and when a caller asked him about how the gun debate became so polarized, he said "both political parties sometimes take absolutist positions, and yet the vast majority of the American people agree on basic issues of public safety and gun safety."
Biden's words contrasted with language Obama used Saturday in his weekly radio address, when he implied that for some lawmakers, "an 'A' grade for the gun lobby is more important than keeping kids safe."
Also during the chat, Biden replaced the common term "gun control." "I don't use the term gun control," he said, "I say gun safety."
This may also be a recent decision -- when he spoke on Saturday, Obama didn't mention the term "gun safety." The small, but symbolic shift was one of a number of efforts throughout the Biden event to emphasize broad public consensus over safety measures.
The timing of Biden's comments was noteworthy, coming the same day as a top Democratic senator, Dianne Feinstein of California, introduced legislation to renew and expand the 1994 Assault Weapons Ban.
Feinstein's bill would ban the manufacture and sale of more than 150 types of military-style assault weapons, as well as limit magazines with more than 10 rounds, and require owners to register existing assault weapons. Speaking at a press conference, Feinstein said she acknowledged that passing her ambitious bill through Congress would be "an uphill climb." There is broad consensus on Capitol Hill that an assault weapons ban would not pass the Republican-controlled House of Representatives.
On Friday, Biden will travel to Richmond, Va., to participate in a roundtable discussion about gun safety with Sen. Tim Kaine (D-Va.), members of the administration and gun violence experts.
Before You Go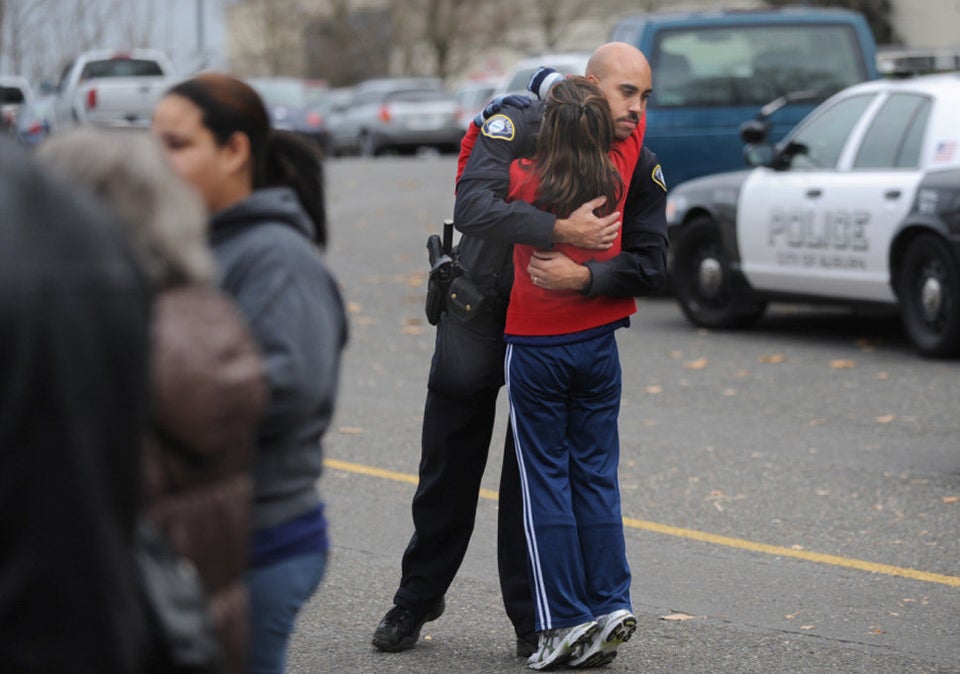 Obama's Gun Control Proposal Explained
Popular in the Community