WASHINGTON -- If Vice President Joe Biden decides to jump into the presidential race, his decision will be driven, he has said in recent conversations, by a belief that Hillary Clinton's background won't allow her to be a credible messenger when it comes to income inequality, which Biden sees as a defining issue. But even as Biden sees that opening, and is being urged by members of his family to run, his remaining reluctance stems from his wife Jill Biden's discomfort with a bid at this moment.
A former adviser who remains close to the vice president said Biden is weighing his wife's comfort with a run and the conduct of the Clinton campaign as he finalizes his decision. His final choice on whether to run, according to a Democratic fundraiser who has met with Biden aides, will likely come in late September. However, another prominent Democratic fundraiser who has raised money for Biden in the past suggested that an entry could come as late as early October, in the weeks leading up to the first Democratic debate.
Biden's ultimate decision is complicated by delicate, emotionally raw family dynamics. According to the former adviser, who requested anonymity to speak openly, Jill Biden remains hesitant about a campaign as she continues to grieve the death of Beau Biden, who died in May at the age of 46. Beau reportedly encouraged his father to make a third run at the presidency before his death, and the vice president sees the possible campaign as a vehicle to promote Beau's legacy and the issues he cared about.
Beyond family misgivings, Biden is also waiting to see how the current Democratic primary process plays out. It's not just Hillary Clinton's trouble shaking criticism over her use of a private email account while secretary of state that he's watching. Biden has also expressed concerns in conversations with fellow Democrats that Clinton won't be able to effectively push issues like economic inequality, owing to her time at the Clinton foundation and the paid speeches she's given since leaving the State Department.
For weeks now, Democratic officials had assumed that talk of a run from inside Biden's orbit was merely an effort to keep options open should a Clinton candidacy fall apart. But in recent days, the chatter has grown louder and more specific, with inquiries being made into how a campaign structure could be put together and how much money could be raised. Speculation hit a near fever pitch this past weekend, after the vice president met Saturday with Sen. Elizabeth Warren (D-Mass.), who has yet to endorse in the primary.
Supporters are paving the way for Biden to jump into the race, with the Draft Biden campaign building up a grassroots network and raising funds. And on Monday, the Washington Post reported that major Democratic fundraisers were invited to meet with Biden at his residence.
But the extent of support out there isn't entirely clear, as a good chunk of the big donors are committed to Clinton. Sen. Bernie Sanders (I-Vt.), meanwhile, has soaked up large chunks of the party's grassroots financial backing and could lay claim to having elevated economic inequality as a focus for months before Biden entered the race.
"Maybe he can peel off some donors on the left, maybe unions, but I don't know who is out there," said one of the aforementioned Democratic fundraisers.
Still, the prospect of a Biden run has put White House officials in a bind. Many Obama aides have already signed up to help with the Clinton campaign, and there is little apparent evidence at this juncture that there will be a bolt to the vice president should he enter. Indeed, Clinton confidantes have stressed that they believe her email troubles will likely fade over time. They are eagerly awaiting her Oct. 22 testimony before the House committee investigating the Benghazi consulate attack of 2011.
Inside the White House, officials have tried not to show any leanings between the two officials. White House press secretary Josh Earnest had kind words for Biden on Monday, saying it was not out of the question that President Barack Obama could endorse one of the Democratic candidates.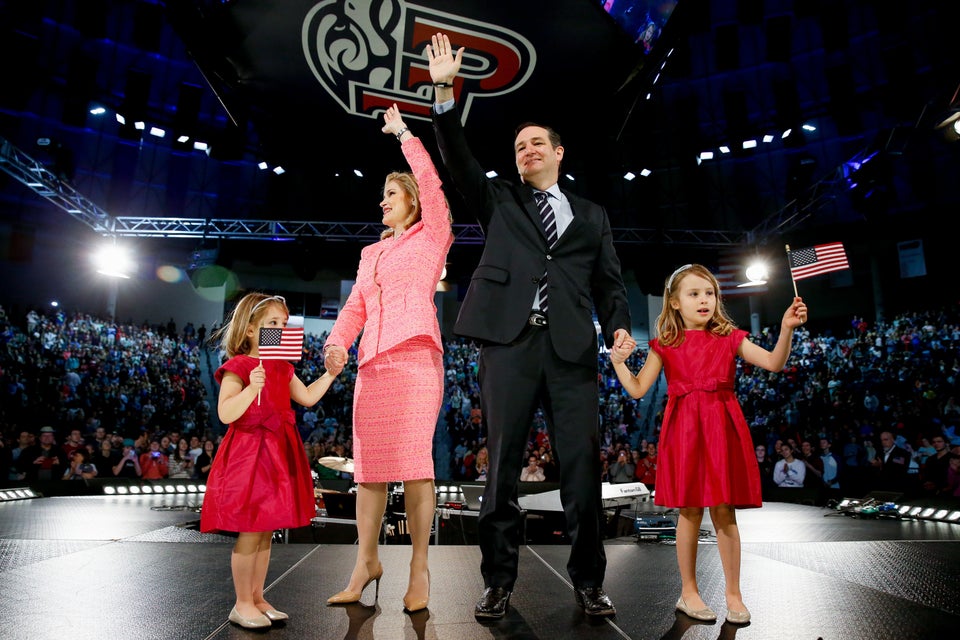 Declared 2016 Presidential Candidates
Popular in the Community