 Vice President Joe Biden visited New Jersey on Sunday to see the devastation from Superstorm Sandy, and reassured victims that coming from a neighboring state he would stay on top of the devastation.
"So as the president said when he was up here with the governor, we're not going anywhere. We're not going anywhere. And you've got a homeboy in the deal who gets it," said Biden in Seaside Heights, N.J., according to White House pool reports.
Before that, he reflected on his Delawarean roots. "If you're not an Easterner it's hard to understand that the ocean to us is the Grand Canyon, Yellowstone Park and everything else combined," he said. "It is a gigantic part of not only our economy but who we are. It's a gigantic part of the culture as well."
"And every time the rest of the country is in real trouble, New Jersey and Delaware and New York and Connecticut etc., we respond, we respond. And it's going to be a heavy lift," he continued. "These are difficult times in terms of budgets, but the president has made it clear that we are going to do everything we can to make sure that the Corps is fully funded, that FEMA has their needs and that all the programs that exist under the auspices of the federal government not only continue to exist but are funded so that we can make sure that this area of the country is fully, fully, fully restored."
The summertime beach community of Seaside Heights, on a barrier peninsula off the mainland of New Jersey, bore Sandy's brunt.
Biden later toured Hoboken, N.J., where he was shown pictures of the damage to the PATH system. Sen. Frank Lautenberg (D-N.J.) greeted Biden by saying "Your holiness!"
Before You Go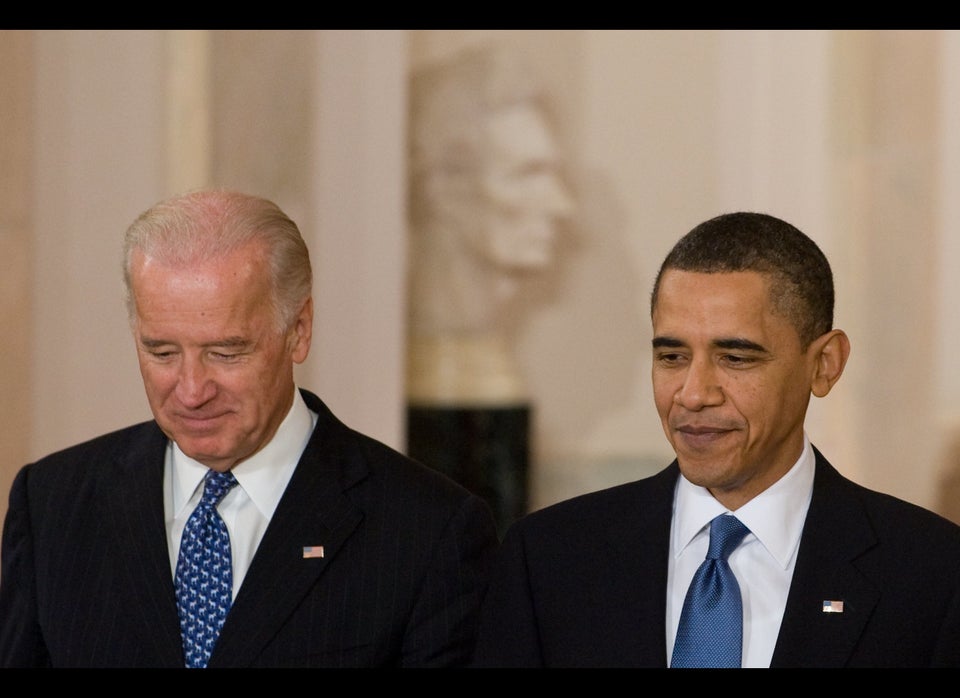 Biden's Greatest Hits
Popular in the Community