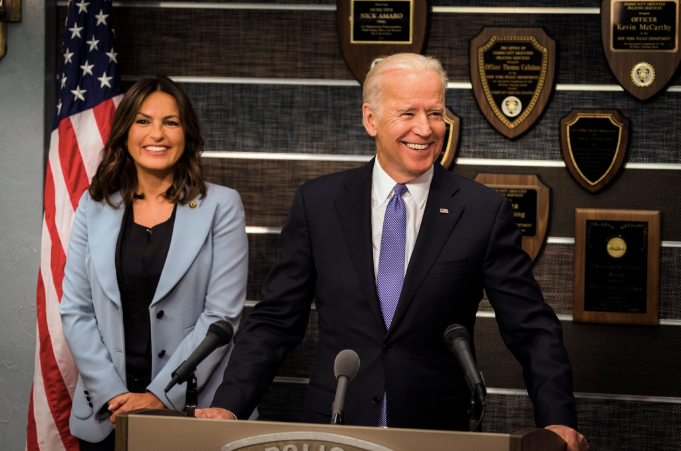 During a roundtable chat with the cast of "SVU," Ice-T (Fin) and Kelli Giddish (Amanda Rollins), opened up about what it was like to film with Biden and his entourage of Secret Service guards.
"It was cool," Ice, who said he got to hang out with Biden a little bit, explained. "Have you ever been around them? Secret Service were here. They'd wipe [things], sweep down the whole place. We had to move a certain way, like when we left our dressing room, we couldn't go back. They blocked the back off ... it was the real vice president here!"
Giddish chimed in, saying, "But then, it is Biden." Even so, Giddish noted, the VP was walking around set, greeting everyone while they weren't filming.
Even though the set probably seemed more serious ― and with more security ― than usual, Ice T and Giddish said they were thankful for the extra security.
"They were very cool, but you know, those people could have people after them," Ice said. "And if I'm the bad guy, I might say, 'Let's hit them at 'Law & Order,' security might be low.' So they don't know if some serious security issue could pop off, not us [the cast], but whoever."
"You know I got a lot of friends, but I'm like, 'Yo, show up at my job,' and they're like, 'Nah, I ain't that close to you, homie,'" Ice said to chuckles around the table. "And to be able to get a vice president to actually arrange his schedule to do TV, c'mon, be serious."
Check out Vice President Biden on "SVU" tonight at 9 p.m. ET on NBC.
Before You Go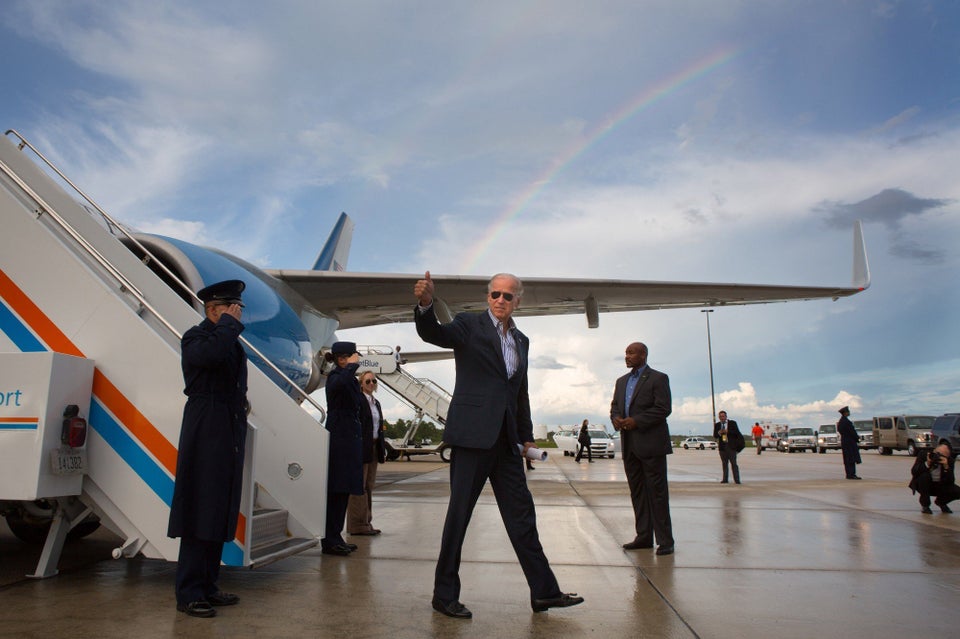 A Million Miles With VP Joe Biden
Popular in the Community