WASHINGTON -- Vice President Joe Biden is furious.
Biden, who also serves as president of the Senate, Monday night blasted Senate Republicans in a long, angry statement for their letter to Iran's leaders, which he described as "beneath the dignity of an institution I revere."
Forty-seven Republicans on Sunday wrote directly to Tehran to suggest that any nuclear deal with the Obama administration would not be constitutionally binding because a future president or Congress could take steps to revoke it. Biden called the move an unprecedented affront "designed to undercut a sitting president."
"In thirty-six years in the United States Senate, I cannot recall another instance in which Senators wrote directly to advise another country -- much less a longtime foreign adversary -- that the President does not have the constitutional authority to reach a meaningful understanding with them. This letter sends a highly misleading signal to friend and foe alike that that our Commander-in-Chief cannot deliver on America's commitments -- a message that is as false as it is dangerous," Biden said in a statement released by the White House.
"The decision to undercut our President and circumvent our constitutional system offends me as a matter of principle. As a matter of policy, the letter and its authors have also offered no viable alternative to the diplomatic resolution with Iran that their letter seeks to undermine," he added.
The kind of executive agreements to which Biden refers are a consistent feature of U.S. foreign policy important for purposes like basing U.S. troops abroad, protecting those soldiers from prosecution in foreign countries and enabling intelligence and defense cooperation with other governments. They have historically been upheld by U.S. courts.
Biden, a longtime senator and former chairman of the Senate Foreign Relations Committee, also criticized the author of the letter, freshman Sen. Tom Cotton (R-Ark.), for willfully sabotaging the negotiations. Cotton admitted as much at a conservative conference in January.
"If talks collapse because of Congressional intervention, the United States will be blamed, leaving us with the worst of all worlds," Biden argued. "Iran's nuclear program, currently frozen, would race forward again. We would lack the international unity necessary just to enforce existing sanctions, let alone put in place new ones. Without diplomacy or increased pressure, the need to resort to military force becomes much more likely -- at a time when our forces are already engaged in the fight against ISIL."
Iranian Foreign Minister Javad Zarif dismissed the letter as a "propaganda ploy" on Monday. "I wish to enlighten the authors that if the next administration revokes any agreement 'with the stroke of a pen' ... it will have simply committed a blatant violation of international law," he said in a statement.
UPDATE: 3/10, 9:40 a.m. -- Cotton fired back Tuesday morning.
"Joe Biden, as Barack Obama's own secretary of defense has said, has been wrong about nearly every foreign policy and national security decision in the last 40 years," Cotton said on MSNBC's "Morning Joe." "Moreover, if Joe Biden respects the dignity of the institution of the Senate he should be insisting that the president submit any deal to approval of the Senate, which is exactly what he did on numerous deals during his time in Senate."

Before You Go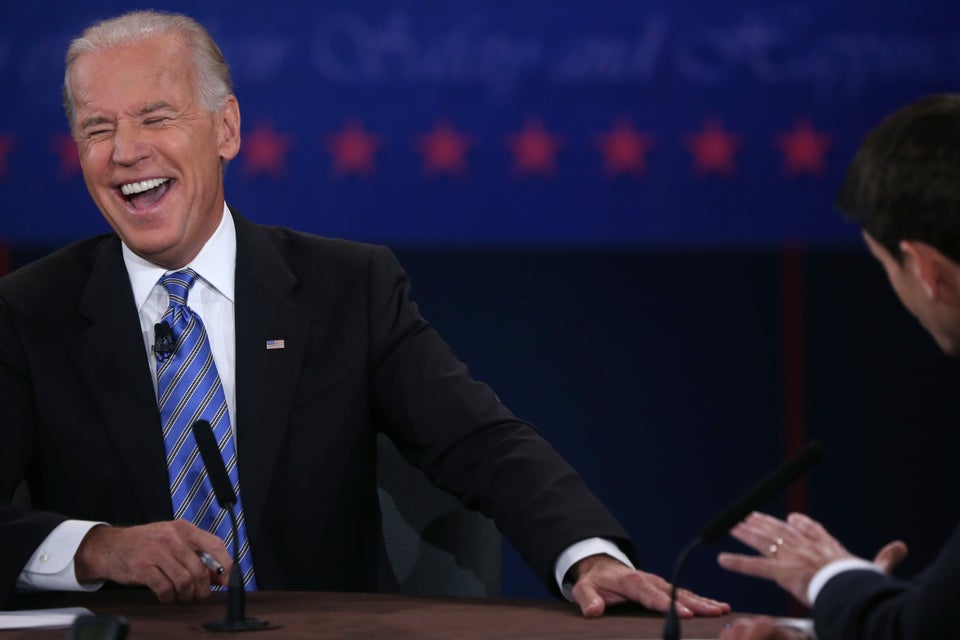 Joe Biden Makes Faces At VP Debate
Popular in the Community