Vice President Joe Biden praised Ireland for its historic vote legalizing marriage equality, saying on Wednesday that the country took a "courageous stand for love and family when they overwhelmingly chose marriage equality."
"I cannot improve upon the perfectly Irish statements [Irish political leaders] made following this historic vote, but I can echo the [prime minister's] words when he described the Irish as 'a generous, compassionate, bold and joyful people,' and that their choice will be 'heard loudly across the living world as a sound of pioneering leadership,'" he wrote in an op-ed in the Advocate, a publication that focuses on news for the lesbian, gay, bisexual and transgender community.
The vote made Ireland the first country to approve marriage equality in a popular national vote. The strong support for the referendum was especially surprising because of the Catholic Church's influence in Ireland. A top Vatican official, Cardinal Pietro Parolin, called the outcome a "defeat for humanity."
Same-sex marriage is legal in 19 other countries and 37 U.S. states, plus the District of Columbia. The U.S. Supreme Court is expected to issue a decision next month to settle whether same-sex couples in the United States have a constitutional right to wed.
"There is still work to be done," wrote Biden, who is Catholic and has Irish roots. "There are still too many nations that deny people even the right to be safe from violence and severe discrimination, and too many states here in America that allow a person to be fired simply for being lesbian, gay, transgender, or bisexual."
"But the progress is undeniable," he added. "As advocates in Ireland, in the United States, and around the world have proven time and again, where there's passion and commitment, there is opportunity."
Want more updates from Amanda? Sign up for her newsletter, Piping Hot Truth.
Before You Go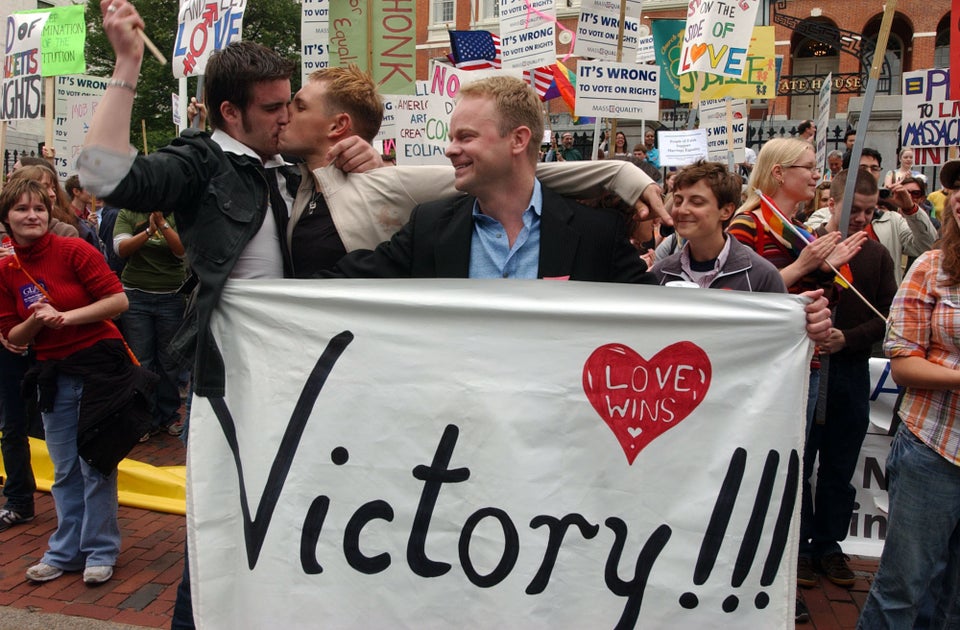 10 Incredible Improvements For LGBT People Since The First State Legalized Gay Marriage
Popular in the Community