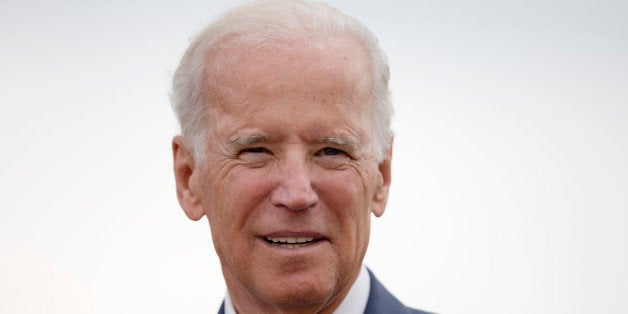 WASHINGTON -- Vice President Joe Biden defended the Obama administration's nuclear talks with Iran to a room full of Israeli government officials, policymakers and delegates on Saturday, urging the key U.S. ally to trust Washington to make a reasonable deal.
"Our decision to extend a joint action plan proves that we'll continue to press the negotiations to get a good deal to satisfy the bottom lines," Biden said at the 11th annual Saban Forum.
The vice president declined to tiptoe diplomatically around the tensions of the negotiations, which have become the elephant in the room for the American-Israeli relationship.
"There's been a lot of malarkey around our position on Iran," Biden said in his customarily blunt fashion. "We will not let Iran acquire a nuclear weapon. Period. Period. End of discussion. It will not happen on our watch."
Biden reiterated that Israel has been privy to every step of the negotiation process and expressed hope that the U.S. ally could trust America's commitment to representing Israel's interests.
"Let's not make more of what are normal disagreements that occur between friends than warrants. ... From the very beginning, we've consulted with the Israeli government, military, intelligence," Biden said. "Every aspect of this policy has been discussed in detail."
The vice president also warned congressional lawmakers against their threats to pass new Iran sanctions.
"I know there's some ... on the Hill who believe this is the moment for additional sanctions," Biden said. "But now's not the right time to do that. ... This is not the time to risk a breakdown when we still have a chance of a breakthrough."
Saturday's remarks constituted Biden's first appearance at the Saban Forum.
The event's title this year -- "Stormy Seas: The United States and Israel in a Tumultuous Middle East" -- reflects the recognition of both governments that there's a new fragility in this key strategic partnership. The weekend gathering aims to examine the alliance in the context of the Iranian nuclear negotiations and the greater regional turmoil.
The Saban Forum, which is sponsored by billionaire Israeli-American businessman Haim Saban in conjunction with the Brookings Institution, brings together policymakers, government officials and business leaders to discuss the Israeli-American partnership. Former U.S. Secretary of State Hillary Clinton spoke at the event Friday, and current Secretary of State John Kerry and Israeli Prime Minister Benjamin Netanyahu will address the attendees Sunday.
REAL LIFE. REAL NEWS. REAL VOICES.
Help us tell more of the stories that matter from voices that too often remain unheard.