 Vice President Joe Biden and Mitt Romney running mate Paul Ryan faced off Thursday in their first and only debate from Centre College Danville, Ky., a showing frequently brightened, quite literally, by Biden's smile.
And it wasn't just grinning. Biden repeatedly got animated, throwing up his arms in exasperation and showing off a number of other mannerisms.
Politico reports that Biden's actions quickly spawned a number of parody Twitter accounts and varying reactions from pundits.
What do you think? Did Biden come off as endearing or annoying? Check out his best faces below and vote in our poll. See more debate coverage over on the live blog.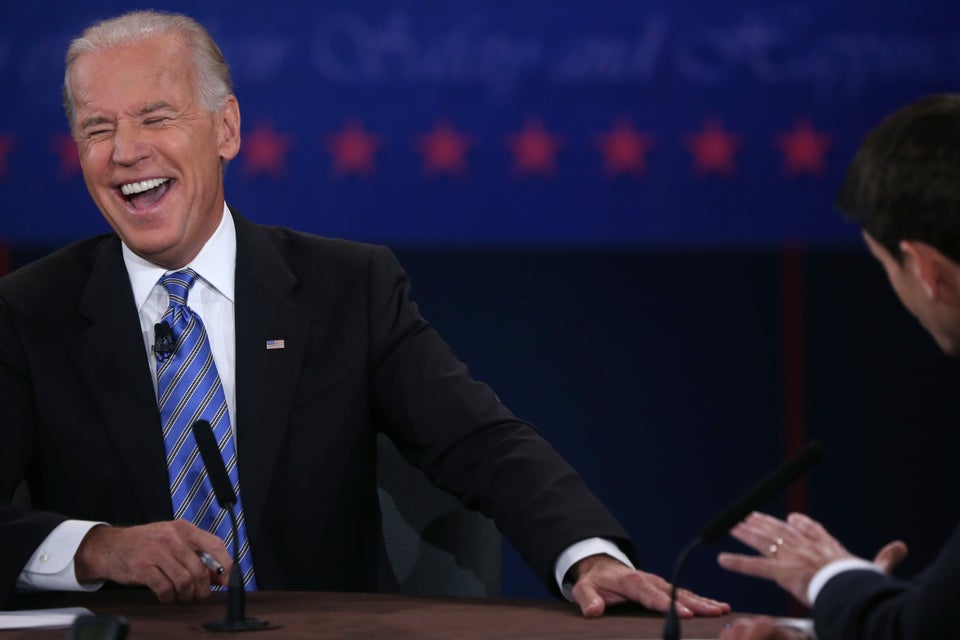 Joe Biden Makes Faces At VP Debate
Popular in the Community