Vice President Joe Biden and Attorney General Loretta Lynch announced on Thursday a major grant contribution to drastically reduce -- if not eliminate -- the backlog of untested sexual assault kits in parts of the country.
Biden and Lynch said $41 million in grant awards would go toward testing rape kits in 20 jurisdictions at the Manhattan press conference. They were joined by New York County District Attorney Cyrus Vance, who announced his office would be contributing $38 million in grant awards for 32 jurisdictions.
The combined funding, almost $80 million, is expected to resolve 70,000 untested rape kits in 43 jurisdictions across 27 states, according to the White House. Vance called the funding "the single largest contribution toward ending the rape kit backlog that has ever been made."
At the press conference, Biden explained the rape kits are a critical tool for "modern crime fighting," saying they benefit the both the survivors of sexual assault and their communities.
"When we solve these cases, we get rapists off the streets," he said. "For most survivors, seeing their rapists brought to justice, and knowing that they will not return, brings peace of mind and a sense of closure. The grants we're announcing today to reduce the national rape kit backlog will bring that sense of closure and safety to victims while improving community safety."
Actress Mariska Hargitay, who has long played Sergeant Olivia Benson on NBC's "Law & Order: Special Victims Unit," tweeted that she was "honored" to join the district attorney, vice president and attorney general at the announcement.
Hargitay's nonprofit, the Joyful Heart Foundation, has for years provided support for victims of sexual abuse through education and empowerment.
The Justice Department's Bureau of Justice Assistance and the New York County District Attorney's Office will combine efforts to apply the funding directly to rape kit testing, and to identify other jurisdictions in need of assistance. Lynch said the initiative is in line with the Justice Department's efforts to aid sexual assault survivors and convict sexual abusers.
"For anyone who has felt isolated and afraid, left out and left behind as a result of a sexual crime, our message is clear: we will not forget you," she said. "We will not abandon you. You are not alone."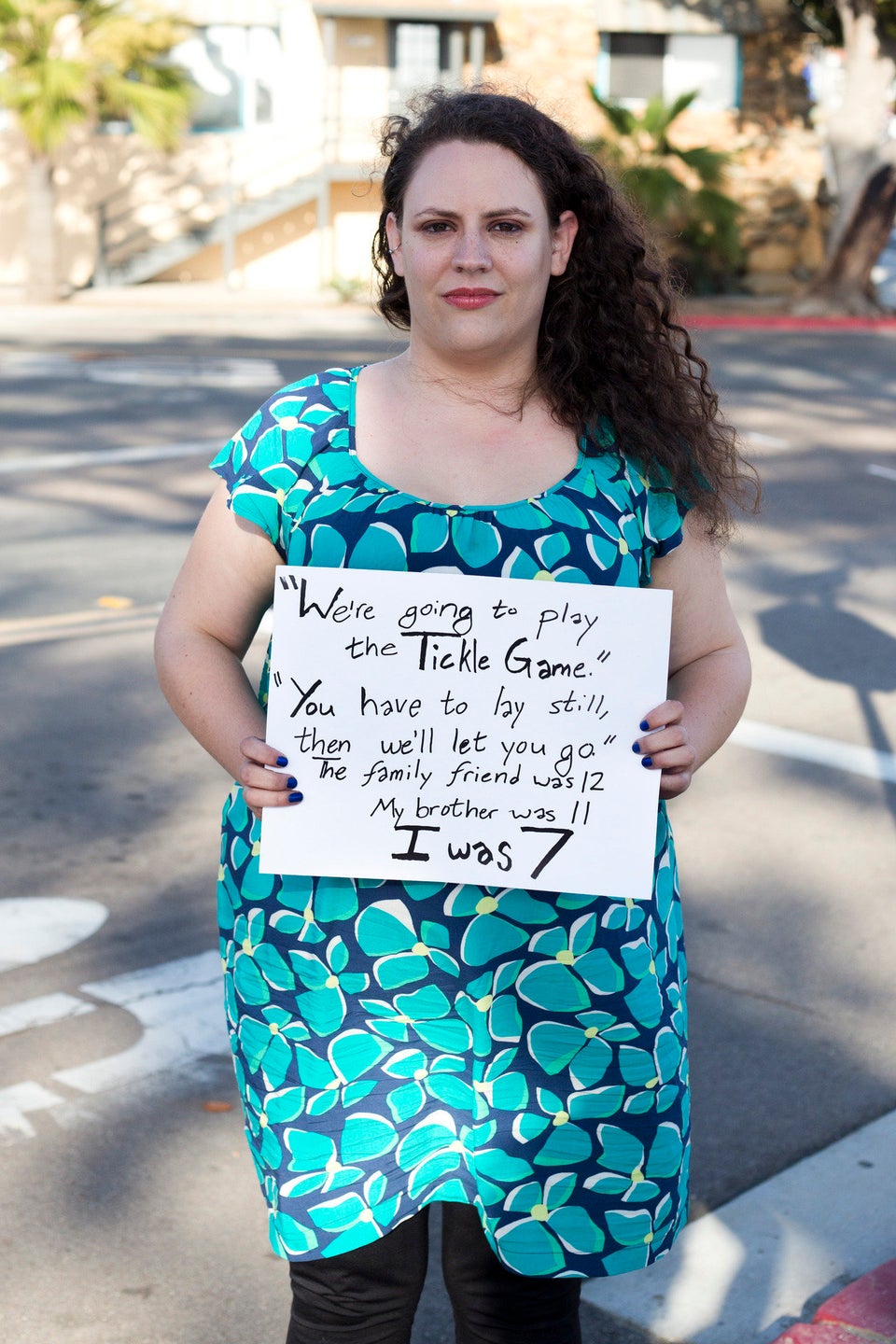 40 Powerful Images Of Surviving Sexual Assault
Popular in the Community