Tuesday was a good day for Marty Walsh, the Boston legislator who was elected the city's first new mayor in 20 years. It was probably slightly less fun for Marty Walsh, a political consultant and former staffer to Senator Ted Kennedy, who is often mistaken for the mayor-elect.
Vice President Joe Biden was among those who called to congratulate the wrong Marty Walsh on Tuesday night, reports The Cape Cod Times. He had good company: Democratic National Committee Chairwoman Debbie Wasserman Schultz and Minneapolis mayor R.T. Rybak made the same mistake. (They left voicemails.)
In Biden's case, Walsh answered the phone to the boisterous greeting, "You son of a gun. You did it!" -- before informing the vice president of his mistake, according to the Boston Globe.
Non-mayor Walsh, who now runs a consulting firm, laughed off the confusion, and told the Cape Cod Times, "If you need a reservation in the city of Boston, I can probably get you any reservation you want."
Before You Go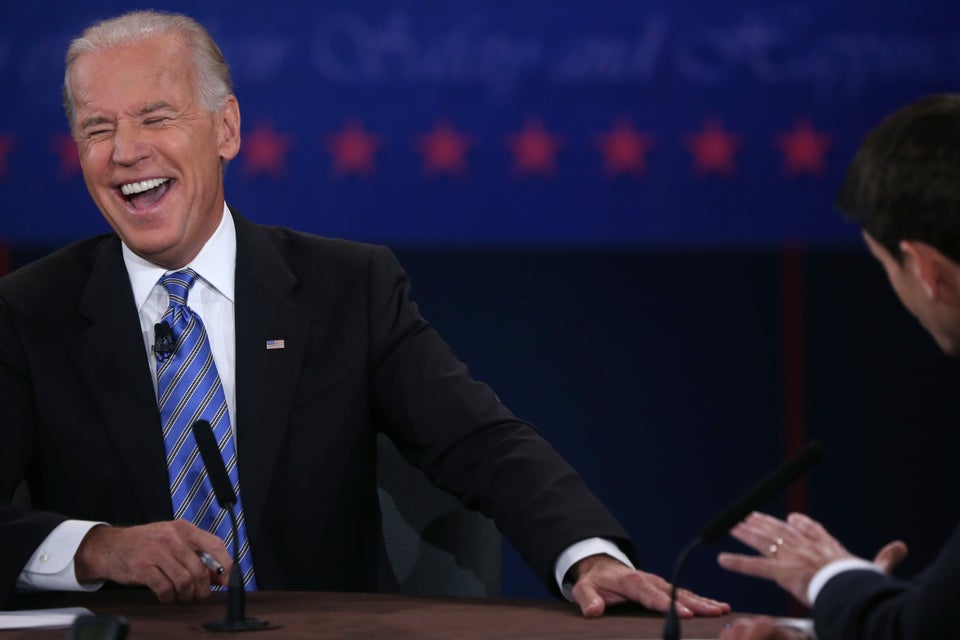 Joe Biden Makes Faces At VP Debate
Popular in the Community