 WASHINGTON -- Immigration reform finally came up on Tuesday night for the first time in any of the presidential or vice presidential debates, and Vice President Joe Biden wasted no time in mocking Republican presidential nominee Mitt Romney over his support for self-deportation.
Romney was forced to explain his views on the issue when, during the debate, President Barack Obama summed up his GOP opponent's strategy for dealing with undocumented youth as "making life so miserable on folks that they'll leave." Romney endorsed self-deportation -- the idea that undocumented immigrants will "choose" to leave the country if certain laws and requirements are passed that make it too difficult for them to work or go to school -- in the Republican primary, but has since largely declined to give specifics on his immigration stance.
"What I was saying is we're not going to round up 12 million people, undocumented illegals, and take them out of the nation," Romney said Tuesday. "Instead, let people make their own choice. And if they find that they can't get the benefits here that they want and they can't find the job they want, then they'll make a decision to go a place where they have better opportunities."
Biden pounced on those comments at a Wednesday campaign event in Greeley, Colo., saying they showed how "way out of touch" Romney is when it comes to addressing immigration reform.
"His answer: self-deportation. I don't know where he lives. I really mean it, I mean, I don't care what your position is on immigration. Self-deportation?" Biden said to laughs. "Whoa! Every 13-year-old get up and move, man!"
Romney has also said he would veto Dream Act legislation, which would grant legal status to several million undocumented youth. Biden contrasted Romney's position with Obama's announcement in June that his administration would stop deporting eligible undocumented youth and grant some with work permits.
That move "lift[ed] the cloud of deportation off a million kids who were brought here, as if they're going to say as two-year-olds, 'Mom, I don't want to cross that border. Leave me behind, mom,'" the vice president said. "Now these guys want to send them home? Home? Home? This is home. America is home."
Advocates of Dream Act legislation were disheartened by Romney's comments on self-deportation -- and his choice of words.
"Many DREAMers were watching tonight hoping to see whether Mitt Romney could restore sensibility to the immigration debate," DRM Action Coalition, a group that advocates for undocumented youth, said in a post-debate statement. "But he demonstrated his lack of sensitivity towards us by calling us 'illegals.' Indeed, our citizen family members were offended by the fact that a national candidate called us, their brothers and sisters, 'illegals.'"
Support HuffPost
The Stakes Have Never Been Higher
Before You Go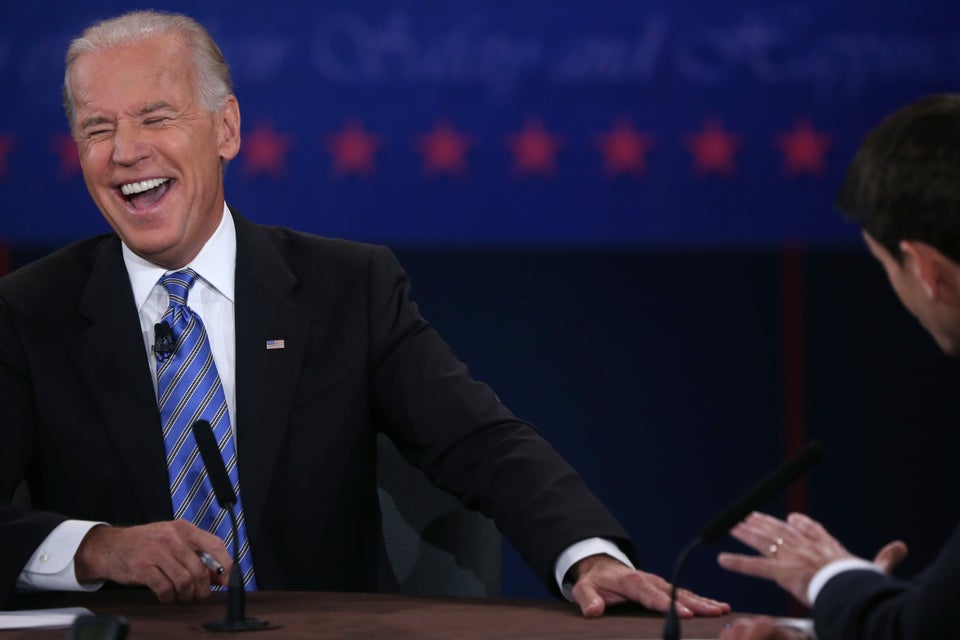 Joe Biden Makes Faces At VP Debate
Popular in the Community