Vice President Joe Biden was sworn in to his second term at Monday's inauguration ceremony.
Supreme Court Associate Justice Sonia Sotomayor administered the oath of office.
Monday's swearing-in was ceremonial. Biden officially took his oath during a small ceremony at the Naval Observatory on Sunday. Sotomayor also administered the oath during the official swearing-in.
Biden took the oath of office earlier in the morning, surrounded by family and friends for a brief ceremony at the Naval Observatory, his official residence in northwest Washington. Justice Sonia Sotomayor, appointed by Obama as the first Hispanic to serve on the Supreme Court, administered the oath of office to Biden, who placed his hand on a Bible his family has used since 1893.

Among the 120 guests on hand to witness the vice president's second swearing-in were Attorney General Eric Holder, departing Interior Secretary Ken Salazar and several Democratic lawmakers.

...

Sunday's smaller ceremony was a function of the calendar and the Constitution, which says presidents automatically begin their new terms at noon on Jan. 20. Because that date fell this year on a Sunday — a day on which inaugural ceremonies historically are not held — organizers scheduled a second, public swearing-in for Monday.

Before You Go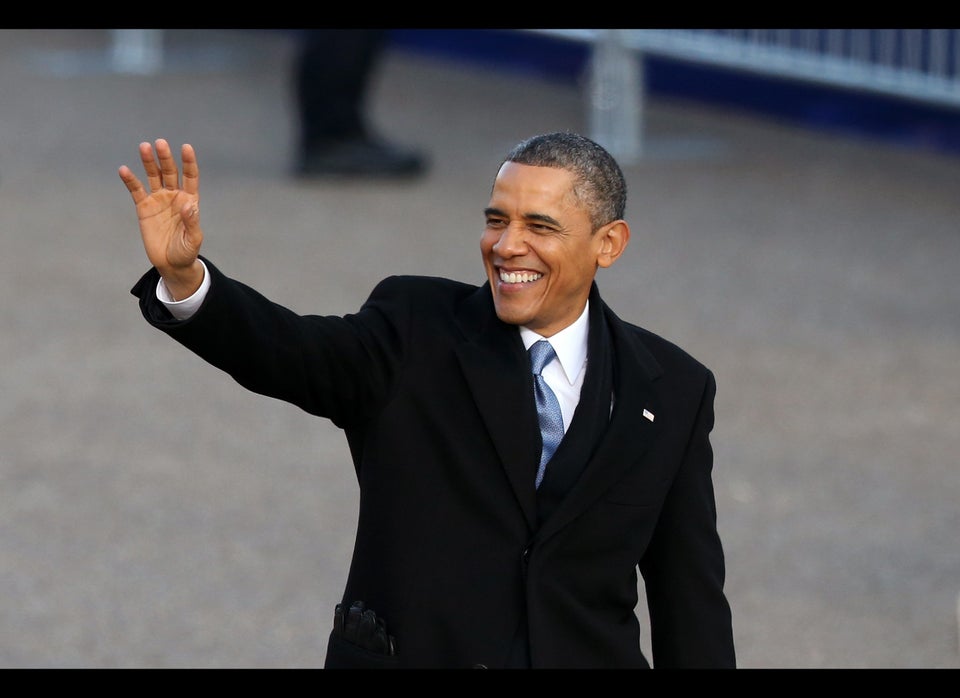 Inauguration 2013
Popular in the Community