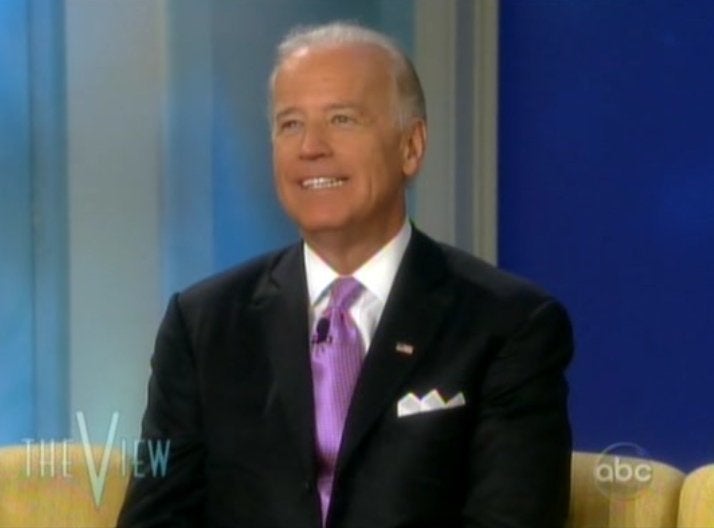 Vice President Joe Biden appeared on ABC's "The View" today and confessed to being a bit embarrassed that his f-bomb at the health care reform signing ceremony was caught by a live microphone (watch it HERE).
I was just thankful my mother couldn't hear it or see it, and it was a little embarrassing. I realized there was a microphone but I had no idea it was that sensitive...

After it was over we walked out and got into the limo to go over to another event and [the President] was laughing like the devil. I said, 'what's so funny?' I don't see anything funny about this. And he said, 'well, Katie, my secretary, told me that when you said that to me everybody could hear it.
Joy Behar also asked Biden what the appeal of Sarah Palin is, and he professed ignorance: "I really don't know." He did, however, call her a "charming person" who's "hard not to like... I say this, and people look at me like I'm kidding, I like her."
Video produced by HuffPost's Ben Craw
Related
Popular in the Community