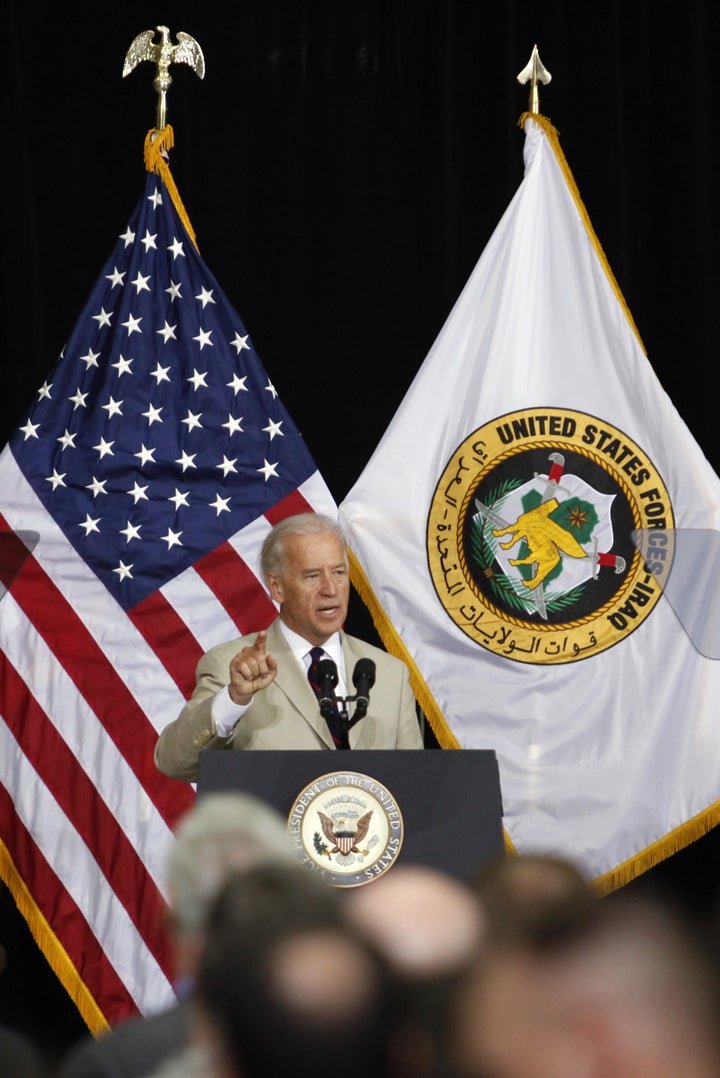 During his three-day visit in Iraq over the holiday weekend, Joe Biden not only offered his insights about the Middle East but also about an issue closer to home -- the 2010 midterm elections closer to home.
"Reports of our demise are premature," Biden said in an interview with Politico's Mike Allen over the weekend.
He disagreed that the Democrats will face a "grand debacle" and instead offered hopeful outlook for the November elections. He also looked into his crystal ball and predicted victory in the Kentucky Senate race.
"I think we can beat Rand Paul," Biden told Politico. "I think we're going to do a great deal better than anyone gives us credit for."
Biden made clear that the reason for his optimism is that the Democrats are going to provide results. He said that by creating between 100,000 and 200,000 jobs a month, the Obama administration will prove that they "have the ship moving in the right direction."
On the foreign policy front, Biden told Allen that he is hopeful that a resolution to the political infighting in Iraq will come "by the end of the summer and maybe even considerably sooner. He explained that voters will regain confidence in the Obama administration and the Democratic party when they "see that the president kept his promise getting troops home".

Calling all HuffPost superfans!
Sign up for membership to become a founding member and help shape HuffPost's next chapter