Vice President Joe Biden laughed at Republican vice presidential nominee Paul Ryan Thursday for his attacks on the stimulus, reminding him that he requested stimulus funding for his Wisconsin district.
"I love my friend here," Biden said during the debate in Danville, Ky. "I'm not allowed to show letters here, but go on our website. He sent me two letters saying, by the way, can you send me some stimulus money for companies here in the state of Wisconsin?"
Ryan is a frequent critic of the stimulus, using it as an example of out-of-control spending by the Obama administration. But as noted by Biden, Ryan requested stimulus money for his district.
Ryan acknowledged at the debate that he asked for funding. "On two occasions we advocated for constituents who were applying for grants," Ryan said, adding it's something members of congress do for the people in their district.
Biden seemed to find that statement funny.
"I love that, I love that," Biden said, laughing. "This is such a bad program and he writes me a letter saying -- writes the Department of Energy a letter saying -- the reason we need this stimulus, it will create growth and jobs. His words. And now he's sitting here looking at me."
Biden added: "I wish he would just tell the -- be a little more candid," stopping himself from calling Ryan a liar.
Moderator Martha Raddatz finally said they needed to move on.
"By the way, any letter you send me, I'll entertain," Biden quipped to Ryan before they switched topics, to which Ryan replied, "I appreciate that, Joe."
Daniel Lippman contributed reporting.
Before You Go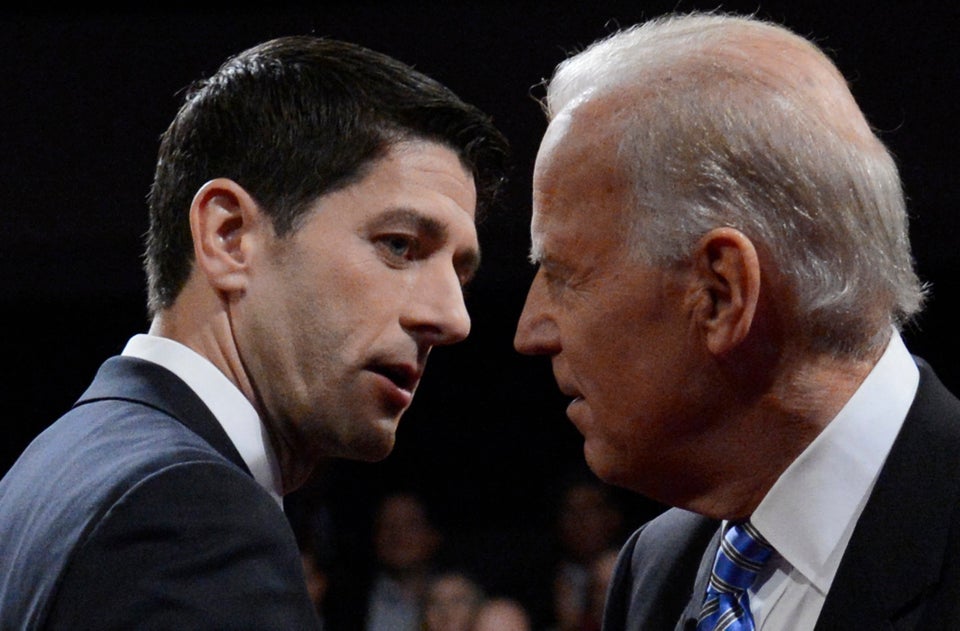 Vice Presidential Debate
Popular in the Community