A former leader in one of the most powerful nations in the world, Joe Biden has been regarded as perhaps the most influential vice president in American history. Yet, despite this perception, Biden tells Oprah that his elevated status in the Obama administration was a result of the trust and respect between him and the president, not a function of the vice presidency in and of itself.
Biden, whose memoir Promise Me Dad: A Year of Hope, Hardship and Purpose goes on sale Nov. 14, responsibly handled the power with which he was entrusted; however, many leaders risk getting swept up in their own influence and subsequently abusing their power. "I think the reason people abuse power is they, in fact, are seduced by the notion that they are so self-important, that they really matter," Biden says. "When, in fact, it is not usually the case."
"Most of the time, that abuse [of power] ends up in their downfall as well."
In contrast, Biden continues, strong leaders are not seduced by self-importance or an inflamed ego. In his experience, they possess two important qualities.
"The leaders I've observed who are the best are the ones who have courage to take a chance and be willing to lose on principle, and, two, are self-aware," he says. "They understand their strengths and they understand their weaknesses. They play to their strengths, and they try to shore up their weaknesses."
Without this self-awareness, self-importance gives way to the abuse of power. "Most of the time," Biden says, "that abuse ends up in their downfall as well."
Related
Before You Go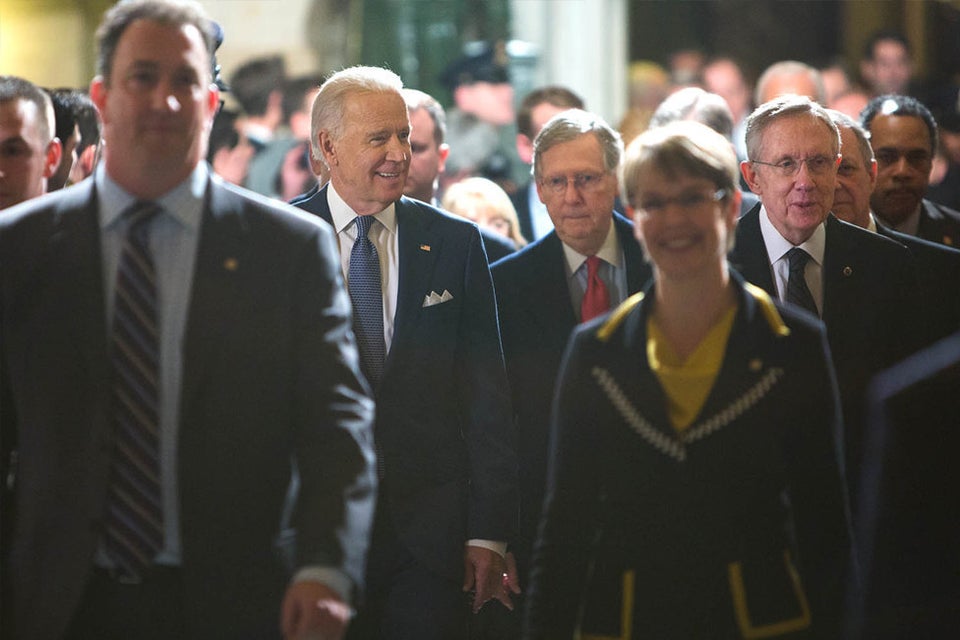 Joe Biden Is Awesome
Popular in the Community