WASHINGTON -- Vice President Joe Biden may not end up deciding to run for president, but he certainly sounded like a candidate on Tuesday.
Speaking at a forum in Washington honoring one of his predecessors, former Vice President Walter Mondale, Biden made several veiled digs at former Secretary of State Hillary Clinton and boasted of his close working relationship with President Barack Obama. At times, the vice president truly sounded as if he were on stage at a Democratic presidential debate -- either that, or he's just enjoying his time in the limelight.
For the second time this week, Biden implicitly knocked Clinton for saying at the first Democratic debate that she considered Republicans her "enemy."
"I don't think my chief enemy is the Republican Party. This is a matter of making things work," Biden said Tuesday. He touted his ability to work with congressional Republicans, saying, "Whenever there's a problem, I get sent to the Hill, which, by the way, is a useful use of my time."
The vice president is expected to announce soon whether he'll throw his hat into the ring. If he does, Clinton, the current front-runner, will be his main rival. Speculation reached a fever pitch this week after several news organizations reported Biden was likely to challenge Clinton, but the reports were soon contradicted by aides who maintain he has not yet made up his mind.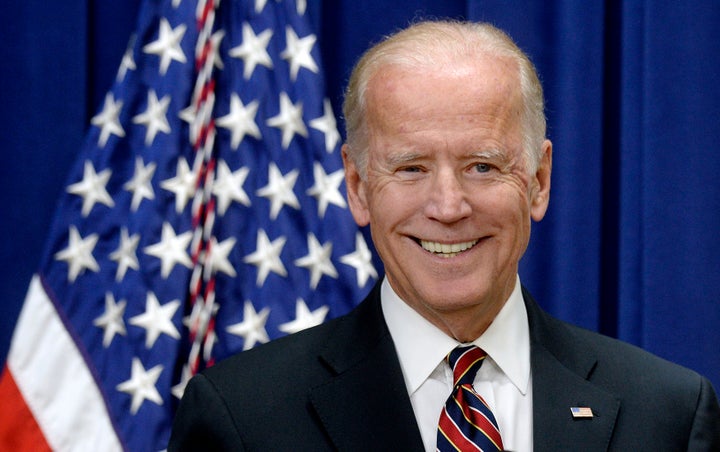 The vice president on Tuesday also disputed Clinton's account of the administration's internal deliberations about whether to go after Osama bin Laden. Clinton said in 2013 that she had firmly supported the decision at the time, while Biden and then-Secretary of Defense Robert Gates had not.
But Biden said at the forum that only two officials gave the president definitive advice on the matter -- former CIA director Leon Panetta, who supported the raid on bin Laden's compound, and Gates, who was against it. The vice president added that he later indicated his support to Obama privately.
Biden also played up his foreign policy credentials and his close relationship with the president, which would both be potential advantages over Clinton.
Reprising an argument he makes frequently, the vice president noted that Obama trusted him to represent the country abroad.
"We've had two great secretaries of state. But when I go [overseas], they know I am speaking for the president," he said.
Biden also boasted that he spends four to seven hours with Obama per day.
"I attend every meeting the president has. I didn't ask to do that. At his request!" he said.
The vice president also displayed his well-known tendency to speak his mind. When the conversation turned to former Vice President Dick Cheney, who is almost universally reviled among Democrats, Biden said he viewed him favorably.
"I actually like Dick Cheney, for real," he said. "I think he's a decent man."
But after Mondale pushed back, arguing that Cheney had taken the vice presidency to the "dark side," Biden quickly walked back his remark, claiming there was "no similarity" between Cheney's record and his own.
Speaking of Cheney's controversial vice presidency, Biden said, "That could not have happened without President [George W.] Bush letting it happen," adding that Cheney "had lost President Bush's confidence."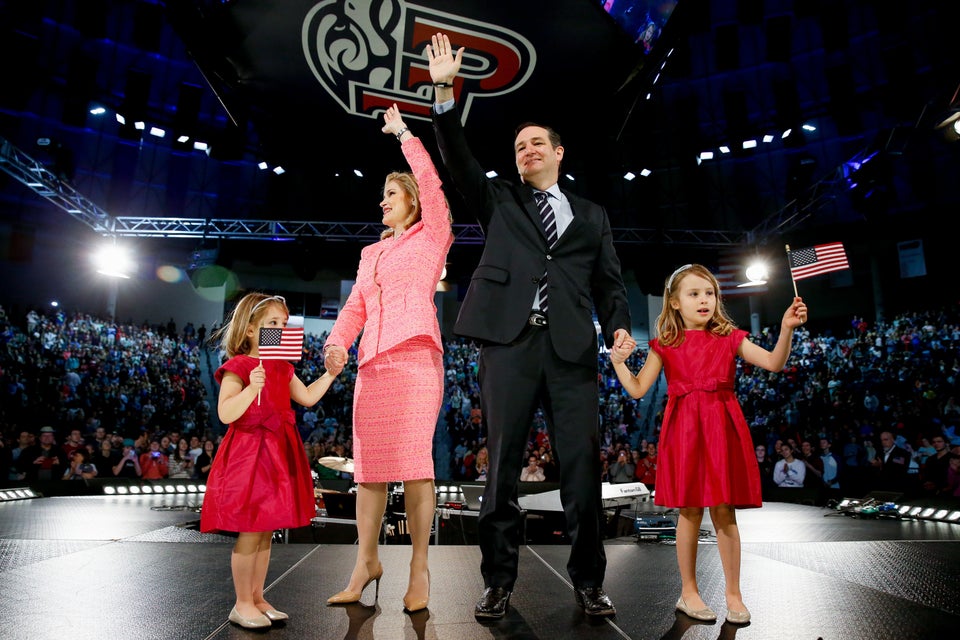 Declared 2016 Presidential Candidates
Popular in the Community