DETROIT -- Vice President Joe Biden took the stage Thursday at Netroots Nation, telling an exuberant crowd that the United States has reached an "inflection point" and progressives are needed now more than ever.
In his first-ever appearance at Netroots, the country's largest gathering of progressive activists, Biden said they face a rare opportunity to bend the arc of history. Without them, he said, some of the fundamental principles of the country would be at risk.
"We have probably reached this point in our history three to four times. Things are going to change because the world is changing," Biden said. "What are we going to do? Our hands are on the wheel. We get a chance to bend history just a little bit."
"We have to be crystal clear on what are the fundamental organizing principles we think this democracy rests on," he said. "And fight like hell to make sure those principles are maintained."
Biden offered his list of fundamentals, which included expanding marriage equality, ending workplace discrimination against the lesbian, gay, bisexual and transgender community, and addressing income inequality. Although his speech hit on a number of accomplishments, from ending the wars in Iraq and Afghanistan to pushing the Violence Against Women Act as a senator, it was clear that Biden sees same-sex marriage as a major piece of his legacy.
The vice president recalled endorsing marriage equality during a 2012 appearance on "Meet the Press," before President Barack Obama had taken the same position. He added that the credit belongs not to him, but to the LGBT community and grassroots activists, for moving the ball forward on same-sex marriage.
"I didn't free the LGBT community. What you all did, what they did, was free every straight woman and straight man in this country. They freed us," Biden said.
The comment was met with resounding applause by a crowd that frequently erupted into cheers during his speech. But the reception to Biden wasn't universally warm.
Activists with the LGBT rights group GetEqual stood near the front of the room during Biden's entire speech, protesting what they have called "asterisk equality." The group has been a vocal opponent of providing a broad exemption in the proposed Employment Non-Discrimination Act that would allow certain religious and religiously affiliated employers to discriminate on the basis of sexual orientation and gender identity.
Immigration activists, including two staff members from the youth-led group United We Dream, also interrupted Biden's speech, shouting, "Stop deporting our families!" They left the room as the vice president asked them to let him discuss one issue at a time.
Biden's presence at Netroots further stoked speculation that he is eyeing a potential run for president in 2016. It was his second appearance before progressives this week, after he spoke Wednesday to Generation Progress, a youth-focused initiative associated with the Center for American Progress.
If there is to be a candidate Biden, his pitch at Netroots appeared to center on the idea that he has both the passion and the pragmatism to fight for the issues at the top of the progressive agenda. He pointed to his experience stepping in to help resolve conflicts, such as the 2011 payroll tax fight and 2012 fiscal cliff debate, when Congress was at an impasse.
"I'm always Mikey when it comes to negotiating with the House and Senate," Biden said, referring to the child from the iconic Life cereal commercials who got handed the task neither of his brothers wanted.
One of the Democratic Party's other big stars, Massachusetts Sen. Elizabeth Warren, is slated to speak at Netroots on Friday. Biden took a moment to praise Warren, saying, "She's first rate. She's a solid person."
Former Secretary of State Hillary Clinton declined an invitation to appear at Netroots. But Ready for Hillary, a pro-Clinton group laying the groundwork for her potential presidential bid, is participating in the event and hosting a party for its attendees.
Ready for Warren, a band of activists trying to convince the senator to run for president, is also at Netroots and plans to use the four-day gathering to build momentum around a possible campaign. Obama spoke at the event in 2007, along with several other Democratic presidential candidates at the time.
Although Biden is regarded as a viable candidate for 2016, his detractors often point to his tendency to go off script as a potential liability. On Thursday, the vice president took a jab at the media for dubbing him gaffe-prone.
"I could almost hear the press salivating: 'Will Joe be Joe today?'" Biden said. "I make no apologies. None."
It was perhaps the biggest applause line of his speech.
Amanda Terkel contributed reporting.
Before You Go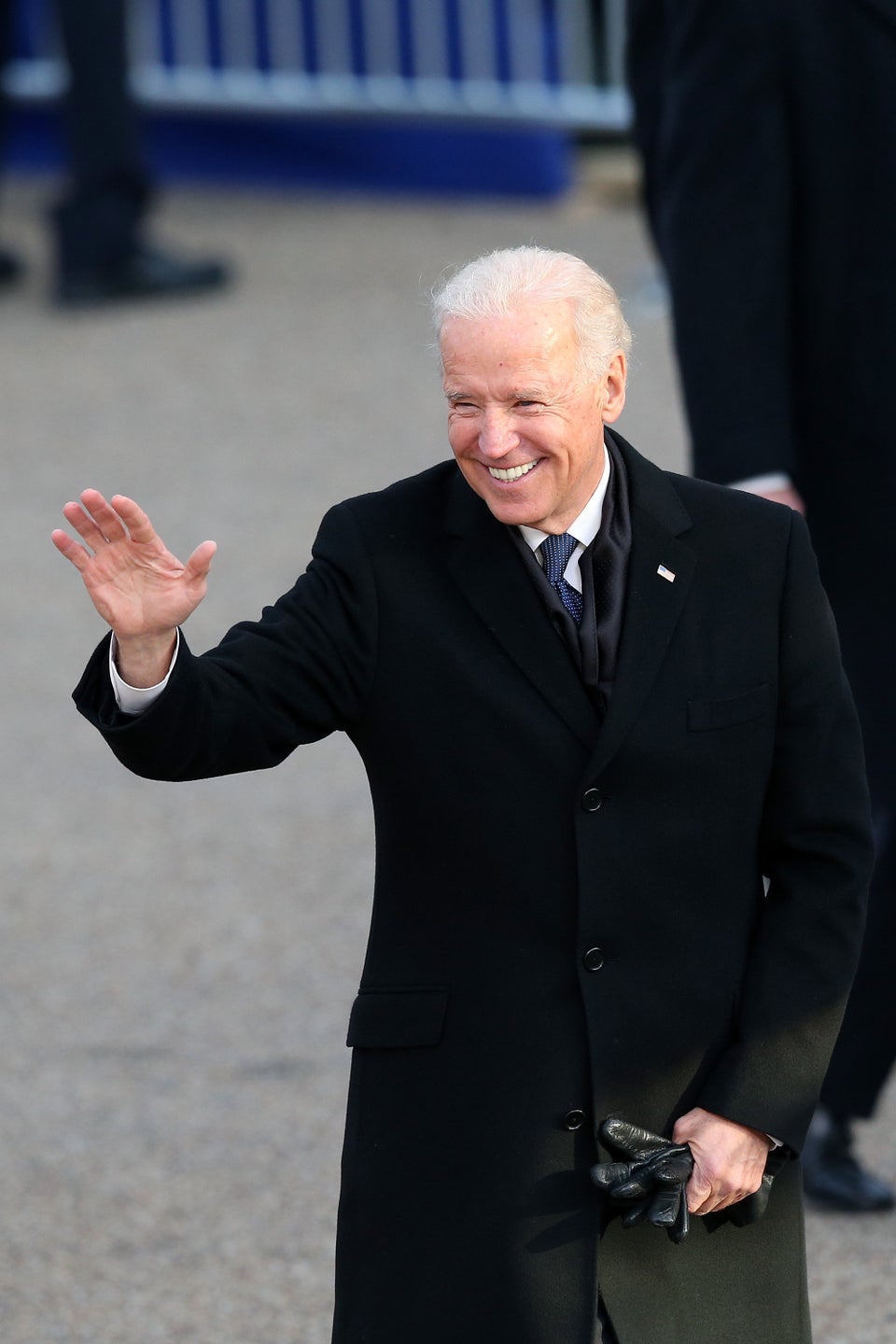 Vice Presidents Through The Years
Popular in the Community