Vice President Joe Biden may have graduated high school in 1961, but that didn't stop him from getting an invitation to prom this year.
According to The Hartford Courant, 18-year-old Talia Maselli wrote to Biden last fall, asking him to be her date to Newington High School's prom in Connecticut.
"I am inviting you so far in advance because I'm sure many 17-year-old girls send you prom invitations, and I had to beat them to it," Maselli said in her letter, according to the Courant. "I could only tolerate a high school dance if I was to be escorted by the most delightful man in America."
On Thursday, Maselli was surprised with a handwritten note from Biden and a red, white and blue corsage that a spokesman said the vice president picked out himself. Biden told the teen he couldn't attend the prom because of a scheduling conflict, but he did invite Maselli to the White House. After sending Vice President Joe Biden a hand-written invite to her prom in September, Talia Maselli, a senior at Newington High School in Conn., received a polite decline with corsage on Thursday, May 15, 2014.
The Courant reports Maselli didn't end up going to her prom, but said she's got better things to look forward to now.
"I was never really looking forward to going to prom," Maselli said. "I'm looking forward to going to Washington D.C."
Biden's not the only famous person to get an invite to a high schooler's big night. Earlier this month, Olympic snowboarder and skateboarder Shaun White surprised a Pennsylvania teen by showing up as her prom date. Basketball star Dwyane Wade, singer Katy Perry and actress Selena Gomez have also surprised teens at proms around the country.
Before You Go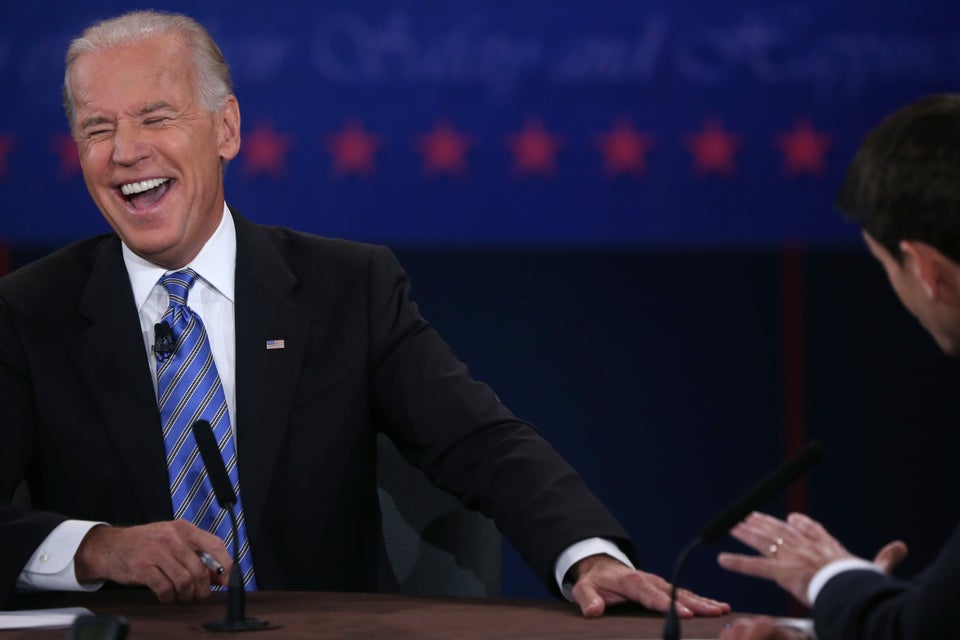 Joe Biden Makes Faces At VP Debate
Popular in the Community