A protester interrupted Vice President Joe Biden during a speech Saturday, bringing up the death of his son and attributing it to cell phones.
Beau Biden died of brain cancer in May, at the age of 46. The vice president was incredibly close to his son, who survived a car crash when he was young that killed his mother -- Biden's first wife -- and sister. Biden's other son, Hunter, also survived that accident.
During Biden's speech Saturday at the California Democrats State Convention in San Jose, a protester started yelling that Beau had died due to cell phone radiation. The crowd booed the heckler.
Biden tried to calm the crowd down.
"It's OK, it's all right," he said. "It's OK, it's OK. My son Beau would love that part."
Biden also congratulated former Secretary of State Hillary Clinton, who'd won the South Carolina Democratic presidential primary that evening, saying he was "proud" of both her and her rival Sen. Bernie Sanders (I-Vt.).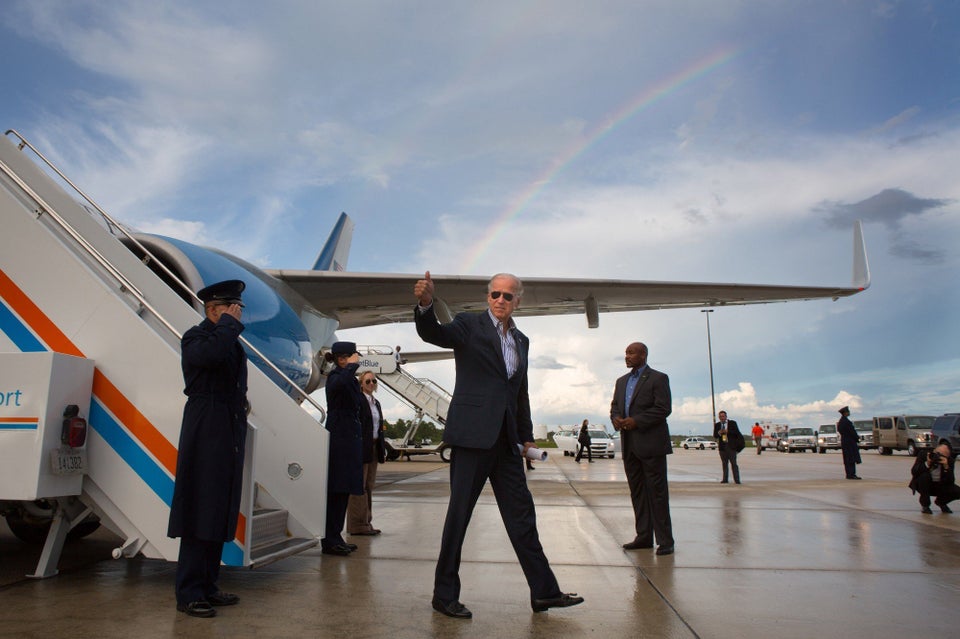 A Million Miles With VP Joe Biden
Popular in the Community