Vice President Joe Biden's foreign policy work -- including an interesting exchange he says he had with Russian President Vladimir Putin -- is closely examined in a profile from the July 28 issue of the New Yorker, which you can read online now.
Biden recalled visiting with Putin in 2011, when he was Prime Minister of Russia, sharing the story of what was likely a reference to former President George W. Bush's comments that he looked into Putin's eyes and "saw his soul":
To illustrate his emphasis on personality as a factor in foreign affairs, Biden recalled visiting Putin at the Kremlin in 2011: "I had an interpreter, and when he was showing me his office I said, 'It's amazing what capitalism will do, won't it? A magnificent office!' And he laughed. As I turned, I was this close to him." Biden held his hand a few inches from his nose. "I said, 'Mr. Prime Minister, I'm looking into your eyes, and I don't think you have a soul.' "

"You said that?" I asked. It sounded like a movie line.

"Absolutely, positively," Biden said, and continued, "And he looked back at me, and he smiled, and he said, 'We understand one another.' " Biden sat back, and said, "This is who this guy is!"
Read the rest of the Biden profile at the New Yorker.
Before You Go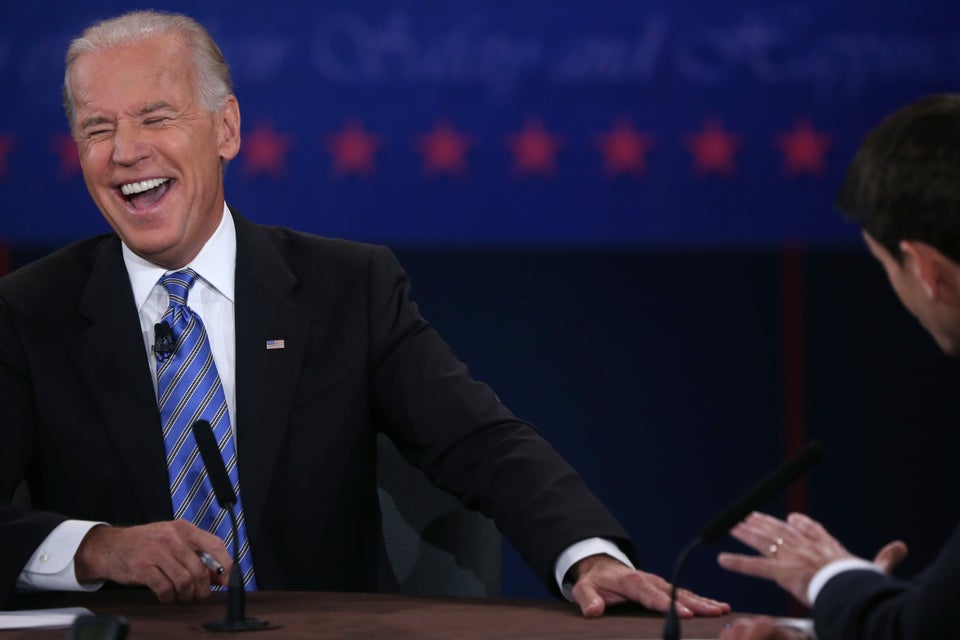 Joe Biden Makes Faces At VP Debate
Popular in the Community