If there's one thing that unites Americans of all political persuasions, it's that everyone enjoys watching Vice President Joe Biden.
Please note with care that I did not say that Americans of all political persuasions like Joe Biden or agree with Joe Biden -- simply that they enjoy watching Joe Biden. His most ardent fans love his lack of filter and his giddy panache. His fiercest critics love watching out for those moments where he shoots from the hip and ends up in Gaffe Town. And Biden himself clearly just likes flirting with old ladies and getting high-fives and hugs. So, I think this makes the case for having a camera on Joe Biden at all times, because he is sort of a cross between America's fun uncle and a one-man basket of Shiba Inu Puppies learning to walk for the first time.
The petition reads as follows:
Vice President Joe Biden has a demonstrated ability to bring people together, whether at the negotiating table or at the neighborhood diner. We, therefore, urge the Obama Administration to authorize the production of a recurring C-SPAN television program featuring the daily activities and interactions of the Vice President with elected officials, foreign dignitaries and everyday American families. Such a program would educate the American public about the duties and responsibilities of their Vice President, while providing a glimpse of the lighthearted side of politics even in the midst of contentious and divisive national debates.
All of which is very sincere and earnest, but let's not kid ourselves -- the precipitating event for all this Biden love wasn't his efforts to create a bipartisan agreement on the "fiscal cliff" -- though he put in long hours on that job. Rather it was the long period of time he spent in the Senate yesterday, funnin' around as he swore in Senators:
At the time of this writing, the petition has only 256 signers to force the White House to respond to the request.
CORRECTION: I mixed up the columns of "signatures needed" and signatures obtained on the petition page in my original piece on this matter. The error has been struck-through and corrected. As of this writing, the petition has 1,630 signatures. I regret the error.
Before You Go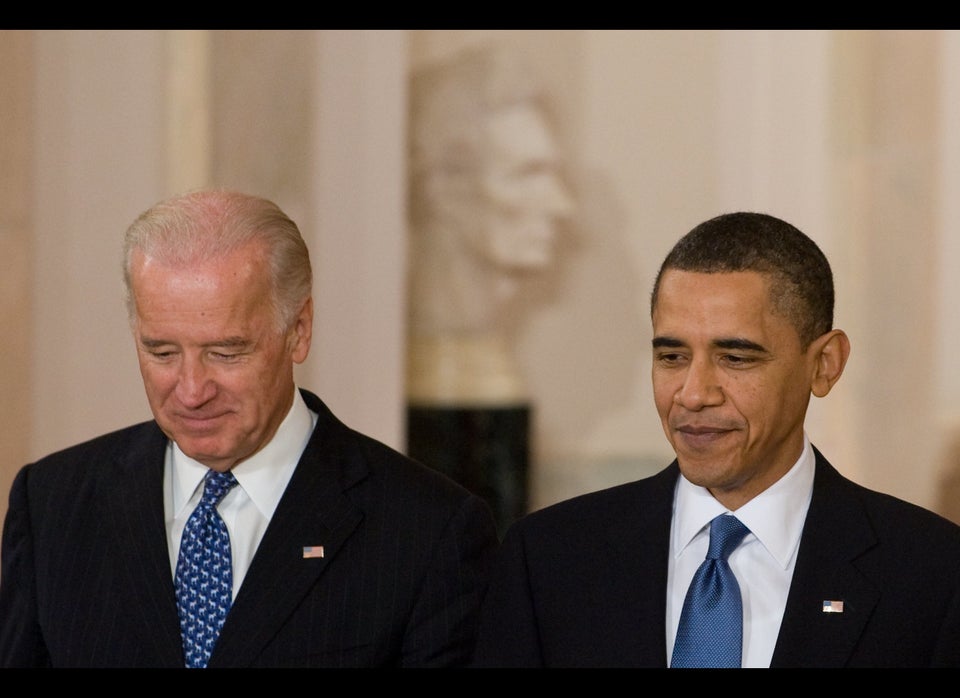 Biden's Greatest Hits
Popular in the Community