Vice President Joe Biden made an offhand comment on Capitol Hill on Monday that, if taken seriously, would be welcome news to many in the Democratic Party.
He stuck around to chat with reporters after a Senate vote on legislation to increase funding for health research, part of which was dedicated to his late son, Beau, who died last year of brain cancer.
"Are you going to run again?" a reporter asked.
"Yeah, I am," Biden said. "I'm going to run in 2020."
"For president," he replied. "What the hell, man, anyway."
Some journalists asked him if he was kidding. (Biden would turn 78 years old soon after Election Day in 2020.)
He paused for several seconds, then replied, "I'm not committing not to run. I'm not committing to anything. I learned a long time ago fate has a strange way of intervening."
NBC News Capitol Hill correspondent Kelly O'Donnell, said that she and other reporters laughed when Biden made the remarks.
"We assumed his career in public life had come to an end," she said on MSNBC's "Hardball" on Monday night. "My sense is that he wants to keep that door open."
Biden considered running in this year's election but opted out because he and his family were still grieving Beau's loss. He later said it was a decision that he regretted "every day."
Before You Go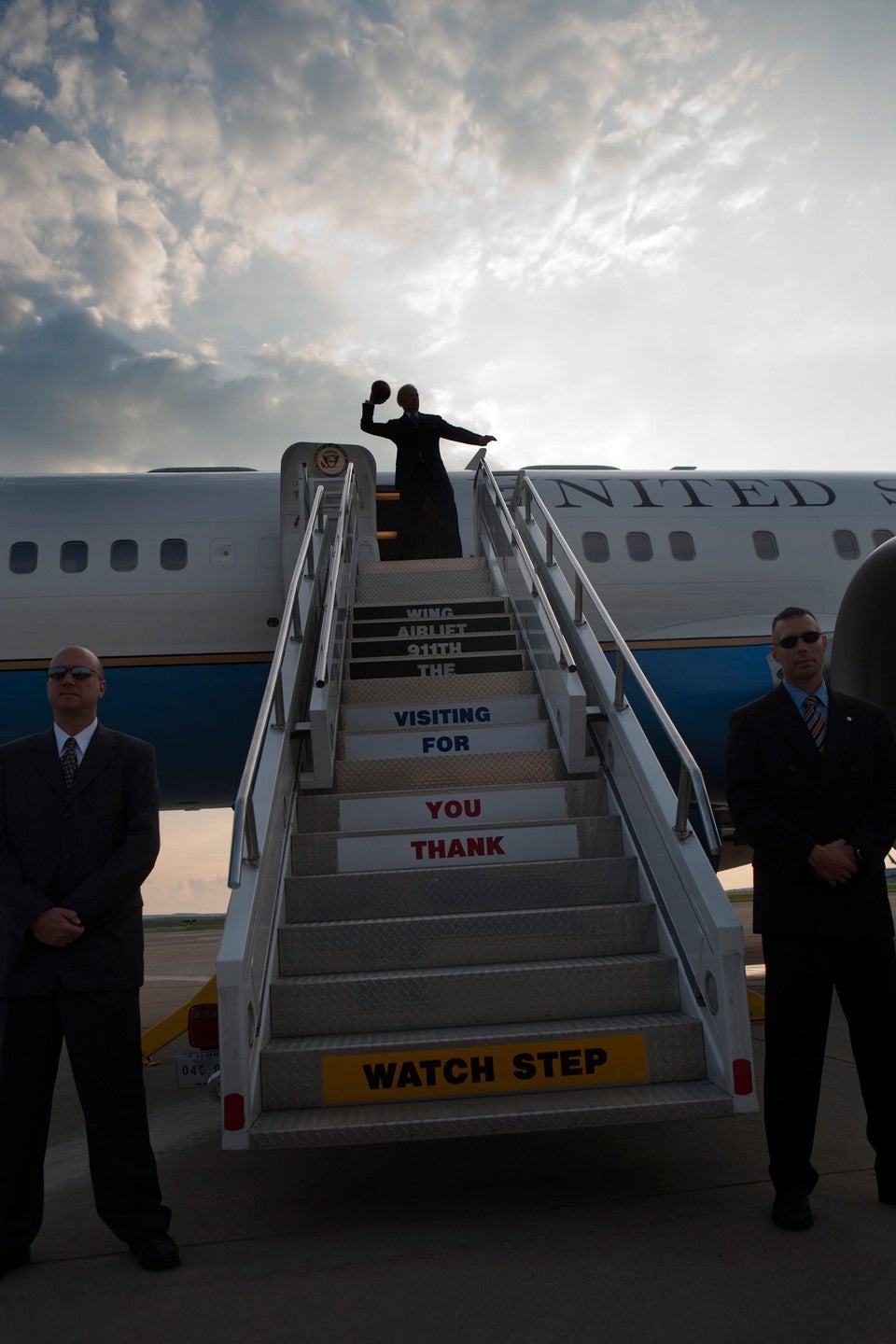 No One Gets Off A Plane Like Joe Biden
Popular in the Community