Vice President Joe Biden drew criticism on Tuesday after he spoke about the Somali community in his home state of Delaware.
During a White House roundtable discussion on the fight against violent extremism, Biden touted his relationship with Somali-Americans by noting that many of them drive cabs in Wilmington.
"I might add if you come to the train station with me you'll notice I have great relationships with them because there's an awful lot driving cabs and are friends of mine," he said.
"For real. I'm not being solicitous. I'm being serious," he added.
Critics accused Biden of making insensitive comments that played to a racial stereotype. The vice president made a similar gaffe as Delaware senator in 2006 about the Indian-American community.
"I've had a great relationship. In Delaware, the largest growth in population is Indian-Americans moving from India. You cannot go to a 7-Eleven or a Dunkin' Donuts unless you have a slight Indian accent. I'm not joking," Biden said.
A request for comment with the vice president's office was not immediately returned.
Watch Biden's remarks above.
Before You Go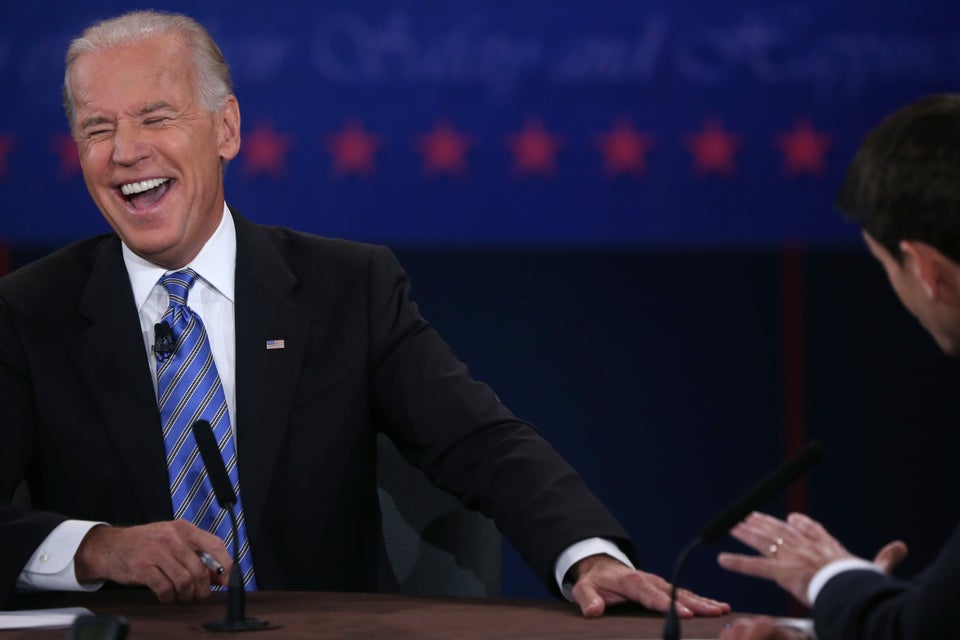 Joe Biden Makes Faces At VP Debate
Popular in the Community